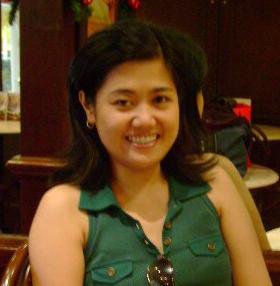 Jocelyn Soriano is a CPA / auditor, life coach/confidant and freelance writer who blogs about personal development, relationships, career and spirituality at her website www.itakeoffthemask.com She is a bookworm, a music lover, an internet geek, a poet, and an aspiring novelist. She loves to be at home, enjoys occasional adventures and becomes happy with the simplest things like coffee, a walk along the beach or hearing birds sing by her window when she wakes up.
She dreams that one day, every person would know how much God loves them, not for who they want or pretend to be, but for who they really are!

You can hire Joyce for the following services:
life coaching
confidant support
public speaking
freelance writing
guest posting
co-authorship
(Please inquire for availability of schedule.)
Blog advertisements are also welcome!
Contact Joyce at itakeoffthemask(at)yahoo.com