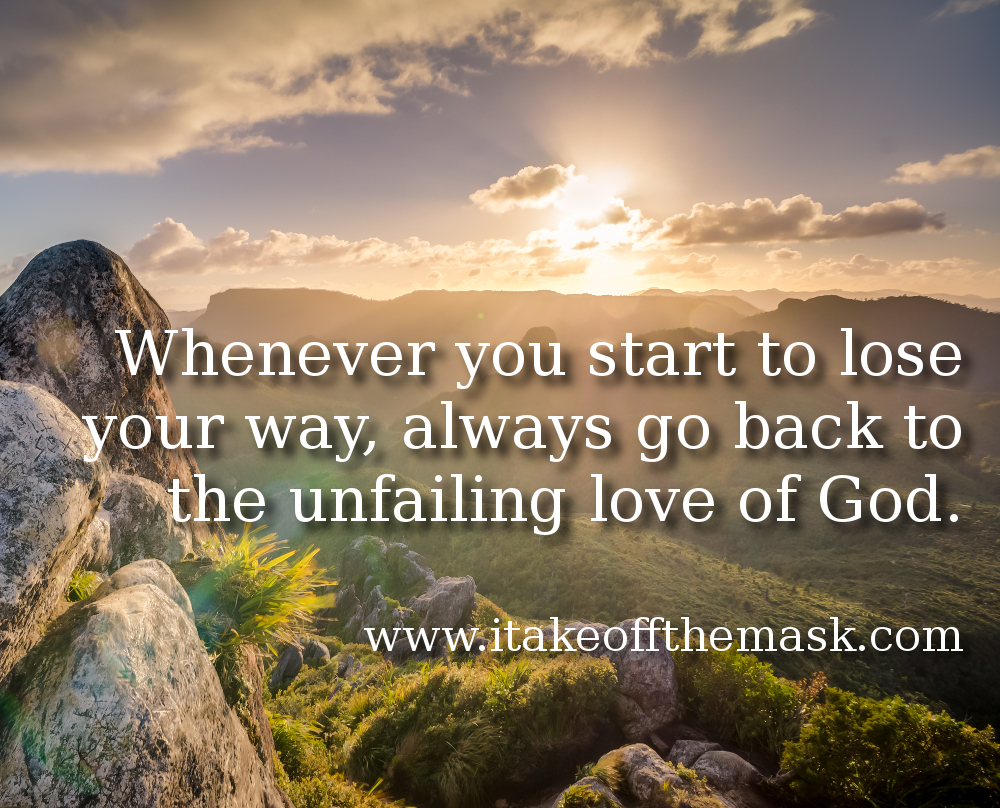 Whenever you start to lose your way, always go back to the unfailing love of God.
If you then, being evil, know how to give good gifts to your children, how much more will your Father who is in heaven give good things to those who ask him! – Matthew 7:11, WEBBE
We sometimes have all the wrong ideas about God. This is especially true if we only knew Him based on what other people say. But if we begin to know Him personally, we will also begin to realize many things about Him.
We will begin to see that all He ever wanted is for us to be truly happy. He wants us to be full of love because only by loving and by being loved by Him can we ever find true joy.
All our greatest striving for perfection lose their meaning if we fail to see this. This heart of God that really loves us and desires the best for us. The heart of a Father who truly cares for His children and whose joy is multiplied as He sees them beaming with gladness and gratitude, forever happy and content in His undying love.