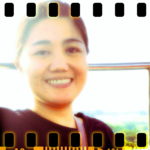 Hi, I'm Joyce!
I'm here to listen and to pray for you.
YOU ARE NOT ALONE.
Write to Joyce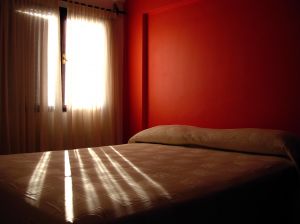 Since I left my day job, I felt less and less sleepy, like I didn't need so much sleep anymore. Sleep used to be an escape, and it came as a very welcome friend. But now that I didn't have something to escape from, I found it hard to fall asleep.
I felt like I wanted to do so many things, and I wanted to do them NOW! Suddenly, the word TOMORROW became rather distant and unfamiliar. I don't have company-set deadlines anymore. I don't need to wait for weekends anymore just so that I could have a break.
I don't know if this is a sense of TIME being suspended, but everything has suddenly fallen into the PRESENT moment. What would I like to do NOW? This is the question that often came to mind.
Rare is it that the answer to that question would be that I wanted to fall asleep. Out of so many things that could be done, why fall asleep?
Maybe it just takes a certain amount of discipline, or maybe the excitement of my new-found freedom has yet to subside. Whatever it may be, I know I have got to adapt to these awesome changes that's been happening in my life 😉
Related Posts on CAREER and MONEY:

How Do You Find Your Purpose in Life?
5 Things To Remember When Reaching For Your Dream
Prayer of a Burnt Out Office Worker
The 5 Real Dangers of Being in the Wrong Career
Are You Reaching For a Dream?
Why We Need a Desert Experience in Reaching Our Dreams
What Following Your Passion Really Means
There are Many Paths to a Dream
101 Ways to Earn Extra Money
Why God Chooses the Most Unlikely People for the Job
Is Retirement Your Life's Goal?
Tips When Thinking About Resignation
Loving Yourself by Having a Job That Loves You Back
It Is With Passion that You Will Find Happiness
Perseverance is Your Key to Success
Work and Earn Money as a Freelancer Online

366 Days of Compassion
One Year Devotional Book
"Your companion for healing."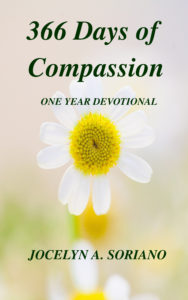 "The deepest wounds of the soul are healed only by compassion…
People do not merely need to be clothed, they need to be
embraced with love.
A love that enters into their own fears and frailty, a love that suffers with them and stays with them
through their darkest hour."
READ MORE - 366 Days of Compassion
I will betroth you to me forever. Yes, I will betroth you to me in righteousness, in justice, in loving kindness, and in compassion.
– Hosea 2