Hurt Feelings Quotes
Strive always to be stronger than your fears and your hurts.-Joyce, itakeoffthemask.com
There is a sacredness in tears. They are not the mark of
weakness, but of power. They speak more eloquently than ten
thousand tongues. They are the messengers of overwhelming
grief, of deep contrition, and of unspeakable love."
-Washington Irving
The world breaks everyone and afterwards many are strong at the broken places. – ERNEST HEMINGWAY
He was better to me than all my hopes…better than all my fears; He made a bridge of my broken works,and a rainbow of my tears… Streams In The Desert
..For He does not enjoy hurting people or causing them sorrow..-Lamentations 3:31:33
For no one is abandoned by the Lord forever.Though He brings grief, he also shows compassion because of the greatness of his unfailing love.-Lamentations 3
But if I speak, my pain is not relieved, and if I refrain from speaking- how much of it goes away? -JOB 16:6
Although I have afflicted you…I will afflict you no more. – Nahum 1:12
In my anguish I cried to the Lord, and he answered by setting me free. – Psalm 118:5
I am worn out from groaning; all night long I flood my bed with weeping and drench my couch with tears. My eyes grow weak with sorrow; they fail because of all my foes. Away from me, all you who do evil, for the Lord has heard my weeping. The Lord has heard my cry for mercy, the Lord accepts my prayer. All my enemies will be ashamed and dismayed, they will turn back in sudden disgrace. – Psalm 6:6-10
"Yes, I understand why things had to happen this way. I understand his reason for causing me pain. But mere understanding does not chase away the hurt. It does not call upon the sun when dark clouds have loomed over me. Let the rain come then if it must come! And let it wash away the dust that hurt my eyes!" -Joyce, itakeoffthemask.com
http://itakeoffthemask.com/words-of-wisdom/are-you-hurting
It's Okay to cry
hide not those teary eyes
for they are beautiful
just as they are. – Joyce, itakeoffthemask.com
http://itakeoffthemask.com/words-of-wisdom/its-okay-to-cry/
The Lord is close to the brokenhearted and saves those who are crushed in spirit. – Psalm 34:18
More Hurt Feelings Quotes…
Scorn has broken my heart and has left me helpless; I looked for sympathy, but there was none, for comforters, but I found none. – Psalm 69:20
Does he who implanted the ear not hear? Does he who formed the eye not see? – Psalm 94:9
He heals the brokenhearted and binds up their wounds. He determines the number of the stars and calls them each by name. – Psalm 147:3-4
The thought of my pain, my homelessness, is bitter poison. I think of it constantly, and my spirit is depressed. Yet hope returns when I remember this one thing: The Lord's unfailing love and mercy still continue, fresh as the morning, as sure as the sunrise. The Lord is all I have, and so in him I put my hope. – Lamentations 3: 19-24
I, the Lord, the God of your ancestor Daniel, have heard your prayer and seen your tears. I will heal you… – Daniel 9:18
But when I am afraid,
I will put my trust in you…
You keep track of all my sorrows.
You have collected all my tears in your bottle.
You have recorded each one in your book.
-Psalm 56
Melancholy is the burden that I have to carry, the cross I have to bear now and then so I can continue to be a bearer of JOY. That in my pain I may yet understand the pain of others. And that in receiving God's comfort, I may know how to comfort those who also bleed.-Joyce, itakeoffthemask.com
My child,you are broken. Unless you know that you are broken yourself,it will be severely laborious to love the broken people around you. You will be harsh and exacting towards them. But because you want others to like you,you will always attempt to hide your weaknesses from others. Let me strip away your masks,so that you may know who you really are.And when this truth sets you free,then shall you be free to genuinely love. Before this occurs,your love will be offered by the flask,not by the torrents of a river.-BoSanchez,Embraced
It is our wounds that create in us a desire to reach for miracles. The fulfillment of such miracles depends on whether we let our wounds pull us down or lift us up towards our dreams. -Joyce, itakeoffthemask.com
"Do not let your hearts be troubled.-John 14
Your joy is your sorrow unmasked. – Kahlil Gibran
He was despised and rejected by men;
a man of sorrows, and acquainted with grief;
and as one from whom men hide their faces
he was despised, and we esteemed him not.
Surely he has borne our griefs
and carried our sorrows;
-Isaiah 53
When I had my sheep, I was happy, and I made those around me happy. People saw me coming and welcomed me, he thought. But now I'm sad and alone. I'm going to become bitter and distrustful of people because one person betrayed me. I'm going to hate those who have found their treasure because I never found mine. And I'm going to hold on to what little I have, because I'm too insignificant to conquer the world. – Paulo Coelho, The Alchemist
Do we know our poor people? Do we know the poor in our house, in our family? Perhaps they are not hungry for a piece of bread. Perhaps our children, husband, wife, are not hungry, or naked, or dispossessed, but are you sure there is no one there who feels unwanted, deprived of affection? – Mother Teresa, Heart of Joy
Answer me when I call to you, O my righteous God. Give me relief from my distress; be merciful to me and hear my prayer. – Psalm 4:1
Those who do not know how to weep with their whole heart don't know how to laugh either. – Golda Meir
Unless a man be broken, he would never reach his limits. Unless he reaches his limits, he would never find the limitless God. -Joyce, itakeoffthemask.com
We are fragile beings,yet we often act as though we couldn't be hurt,and as though we couldn't hurt other people. -Joyce, itakeoffthemask.com
Christ is building His kingdom with the broken things of earth.  People desire only the strong, successful, victorious, and unbroken things in life to build their kingdoms, but God is the God of the unsuccessful – the God of those who have failed.  Heaven is being filled with earth's broken lives, and there is no "bruised reed" that Christ cannot take and restore to a glorious place of blessing and beauty. – Streams in The Desert
They were at their wits' end.  Then they cried out to the Lord in their trouble, and he brought them out of their distress. – Psalm 107
Before I was born, the Lord chose me and appointed me to be his servant. He made my words as sharp as a sword… I said "I have worked, but how hopeless it is! I have used up my strength but have accomplished nothing." Yet I can trust the Lord to defend my cause; he will reward me for what I do. – Isaiah 49:1-2,4
Comfort, comfort my people,
says your God.-Isaiah 40
Greatness is not in being unbroken, but in being a blessing even after being broken, like bread, like a seed that dies yet rises again. -Joyce, itakeoffthemask.com
God has never led me through a difficulty in which there is no resulting joy that far surpasses the difficulty I've been through. -Joyce, itakeoffthemask.com
?"I prayed for strength, and then I lost awhile
All sense of nearness, human and divine;
The love I leaned on failed and pierced my heart,
The hands I clung to loosed themselves from mine;
But while I swayed, weak, trembling, and alone,
…The everlasting arms upheld my own….
…"I thank You Lord, You were too wise to heed
My feeble prayers, and answer as I sought,
Since these rich gifts Your bounty has bestowed
Have brought me more than all I asked or thought;
Giver of good, so answer each request
With Your own giving, BETTER than my BEST."
(Excerpted from Streams in the Desert: L.B. Cowman/Jim Reimann)
It is through the most difficult trials that God often brings the sweetest discoveries of Himself. -Joyce, itakeoffthemask.com
You never cry alone,for God is with you. He alone understands your tears and the wounds of your heart. – Joyce, itakeoffthemask.com
God's breath is like a fresh wind that renews us. Frail and weak as we are,we have hope. We find healing. – Joyce, itakeoffthemask.com
You may also want to read these:.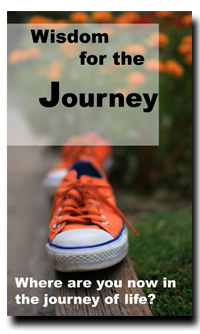 Subscribe for Free and Receive this Ebook (166 Pages) plus Inspiring e-mails.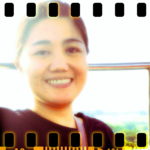 Hi, I'm Joyce!
I'm here to listen and to pray for you.
YOU ARE NOT ALONE.
Write to Joyce