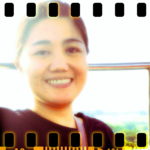 Hi, I'm Joyce!
I'm here to listen and to pray for you.
YOU ARE NOT ALONE.
Write to Joyce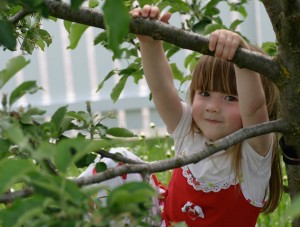 Your greatest happiness can be found where you can give your fullest offering of love. – J.Soriano
"Happiness is like manna; it is to be gathered in grains, and enjoyed every day. It will not keep; it cannot be accumulated; nor have we got to go out of ourselves or into remote places to gather it, since it has rained down from Heaven, at our very door." – Tryon Edwards
Most people measure their happiness in terms of physical pleasure and material possession. Could they win some visible goal which they have set on the horizon, how happy they could be! Lacking this gift or that circumstance, they would be miserable. If happiness is to be so measured, I who cannot hear or see have every reason to sit in a corner with folded hands and weep. If I am happy in spite of my deprivations, if my happiness is so deep that it is a faith, so thoughtful that it becomes a philosophy of life, —if, in short, I am an optimist, my testimony to the creed of optimism is worth hearing. -Helen Keller
We can be so caught up in trying to improve our looks, our status, and our possessions that we fail to open our eyes on other things and really look. We can be so caught up in ourselves that we fail to hear other people, we fail to see them and to love those whom we see. Forget your worries for a while. Look. See the beauty around you. Many times, it is when we forget ourselves that we do gain the happiness we've been searching all along. – J.Soriano
People are made for happiness. Rightly, then, you thirst for happiness. Christ has the answer to this desire of yours. But he asks you to trust him." – Pope John Paul II
Happiness is not in being able to follow your every desire, but in being able to fulfill God's perfect desire. – J.Soriano
"God has created all things for good; all things for their greatest good; everything for its own good. What is the good of one is not the good of another; what makes one man happy would make another unhappy. God has determined, unless I interfere with His plan, that I should reach that which will be my greatest happiness. He looks on me individually, He calls me by my name, He knows what I can do, what I can best be, what is my greatest happiness, and He means to give it me." – John Henry Newman
Apart from God, every other kind of happiness is a dead end. Only our walk with God allows us to walk in eternal joy. – J.Soriano
"Let no one ever come to you without leaving better and happier. Be the living expression of God's kindness: kindness in your face, kindness in your eyes, kindness in your smile." – Mother Teresa
366 Days of Compassion
One Year Devotional Book
"Your companion for healing."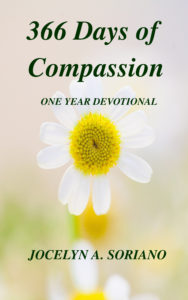 "The deepest wounds of the soul are healed only by compassion…
People do not merely need to be clothed, they need to be
embraced with love.
A love that enters into their own fears and frailty, a love that suffers with them and stays with them
through their darkest hour."
READ MORE - 366 Days of Compassion
I will betroth you to me forever. Yes, I will betroth you to me in righteousness, in justice, in loving kindness, and in compassion.
– Hosea 2