Thus, our Mission was not a command given preemptorily by an unloving Creator to a reluctant slave without a vote, but was a task jointly designed by us both, in which as fast as the great Creator said, "I wish" our hearts responded, "Oh, yes". – What Color is Your Parachute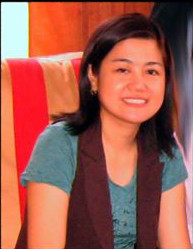 Hi, I'm Joyce! If there is anything that's bothering you, or if you just need someone to talk to and pray for you, you can write to me by clicking here YOU ARE NOT ALONE.
"I bare my nakedness to the world that the world may see who I am; not the mask that hides my flaws, not the mask that hides my beauty. I bask in the light and I TAKE OFF THE MASK!"