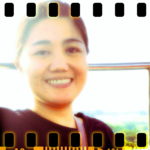 Hi, I'm Joyce!
I'm here to listen and to pray for you.
YOU ARE NOT ALONE.
Write to Joyce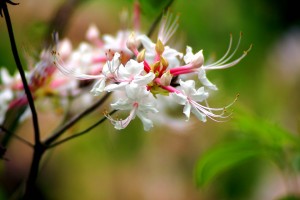 Quotes from The Imitation of Christ by Thomas Kempis
Leave off that much excessive desire of knowing: because much distraction is found there and much delusion. They who are learned, are desirous to appear, and to be called wise. There are so many things, the knowledge of which is of little or no profit to the soul… Many words do not satisfy the soul; but a good life gives rest to the mind; and a pure conscience affords a great confidence in God.
It is better to lie hidden and take care of yourself than, neglecting yourself, to work even miracles.
Two wings lift man above earthly things: simplicity and purity. Simplicity must be in the intention, purity in the affection. Simplicity intends God, purity comprehends him and tastes him.
Love is a great thing, greatest of all goods, because it alone renders light every burden and bears equally all that is unequal. Because it carries a burden without feeling it, and renders sweet and pleasing every bitterness.
The prudent lover does not consider so much the gift of the lover, as the love of the giver. He has more regard for the affection than for the value, and places his Beloved first above all gifts.
How can life be loved, which has such great bitterness, which is subject to so many calamities and miseries? How can it be called life while it generates so many deaths and plagues? And yet this life is loved, and many seek their delight in it.
We are likely to ask how much a man has done; but not with how much virtue he has done it. We ask whether he be strong, rich, handsome, gifted, a good writer, a good singer, or a good workman; but how poor he is in spirit, how patient and mild, how devout and internal, is what few of us speak of.
I know your desire, and I have often heard your sighs. You would be glad to be already in the liberty of the glory of the children of God. You would be pleased to be now at your eternal home, and in your heavenly country filled with joy. But that hour is not yet come: for there is yet another time, a time of war, a time of labour and of probation.
For, in regard to that little of your will which you now willingly forsake, you shall forever have your will in Heaven. For there you shall find all that you will, all that you can desire. There you shall enjoy the possession of every good without fear of losing it… There no one shall resist you, no one shall complain of you, none shall obstruct you, nothing shall stand in your way: but every good that you desire shall be present at the same time, and shall replenish all your affections, and fully satiate them.
Download Free or Read Online the PDF e-book of The Imitation of Christ by Thomas Kempis at CCEL.ORG (click here)
If you want the paperback or the Kindle version, you can purchase below:

366 Days of Compassion
One Year Devotional Book
"Your companion for healing."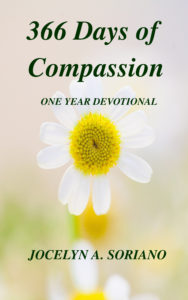 "The deepest wounds of the soul are healed only by compassion…
People do not merely need to be clothed, they need to be
embraced with love.
A love that enters into their own fears and frailty, a love that suffers with them and stays with them
through their darkest hour."
READ MORE - 366 Days of Compassion
I will betroth you to me forever. Yes, I will betroth you to me in righteousness, in justice, in loving kindness, and in compassion.
– Hosea 2