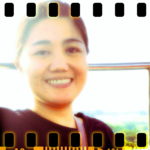 Hi, I'm Joyce!
I'm here to listen and to pray for you.
YOU ARE NOT ALONE.
Write to Joyce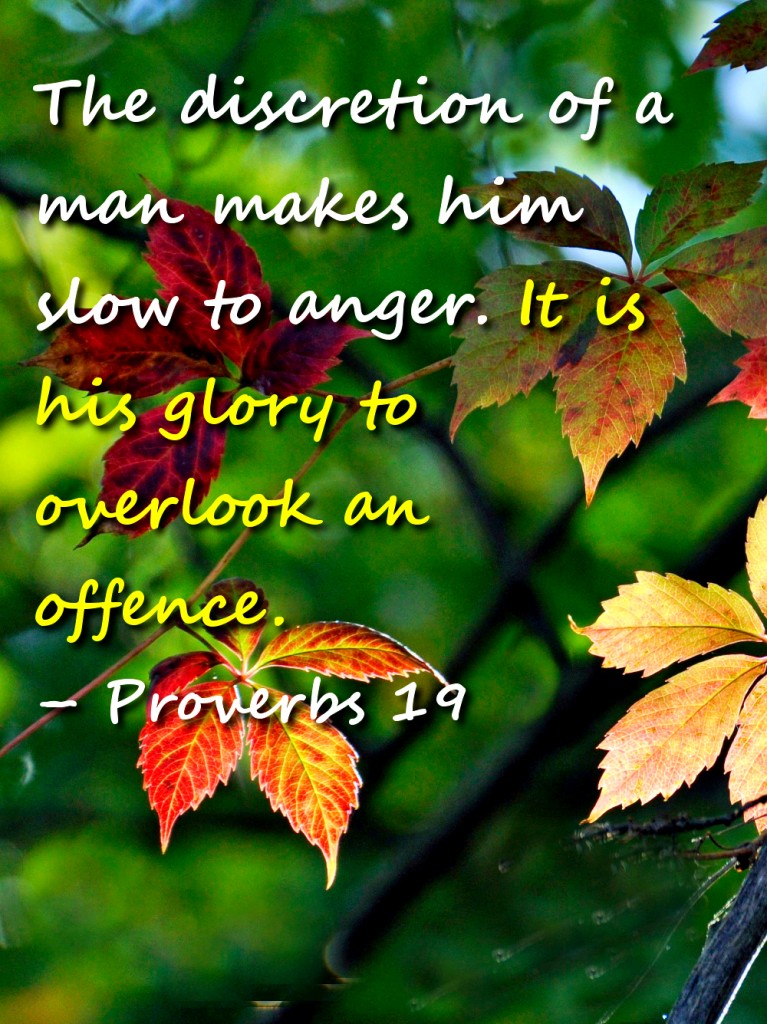 Jesus said, "Father, forgive them, for they don't know what they are doing." – Luke 23:34, WEB-BE
Whenever you stand praying, forgive, if you have anything against anyone; so that your Father, who is in heaven, may also forgive you your transgressions. – Mark 11:25, WEB-BE
The discretion of a man makes him slow to anger. It is his glory to overlook an offence. – Proverbs 19:11, WEB-BE
If your enemy is hungry, give him food to eat. If he is thirsty, give him water to drink: for you will heap coals of fire on his head, and the LORD will reward you. – Proverbs 25:21-22, WEB-BE
"But I tell you who hear: love your enemies, do good to those who hate you, bless those who curse you, and pray for those who mistreat you. To him who strikes you on the cheek, offer also the other; and from him who takes away your cloak, don't withhold your coat also. Give to everyone who asks you, and don't ask him who takes away your goods to give them back again.
"As you would like people to do to you, do exactly so to them. If you love those who love you, what credit is that to you? For even sinners love those who love them. If you do good to those who do good to you, what credit is that to you? For even sinners do the same. If you lend to those from whom you hope to receive, what credit is that to you? Even sinners lend to sinners, to receive back as much. But love your enemies, and do good, and lend, expecting nothing back; and your reward will be great, and you will be children of the Most High; for he is kind towards the unthankful and evil.
"Therefore be merciful,
even as your Father is also merciful.
Don't judge,
and you won't be judged.
Don't condemn,
and you won't be condemned.
Set free,
and you will be set free.
"Give, and it will be given to you: good measure, pressed down, shaken together, and running over, will be given to you. For with the same measure you measure it will be measured back to you."
-Luke 6:27-38, WEB-BE
They stoned Stephen as he called out, saying, "Lord Jesus, receive my spirit!" He knelt down, and cried with a loud voice, "Lord, don't hold this sin against them!" When he had said this, he fell asleep. – Acts 7:59-60, WEB-BE
Let no corrupt speech proceed out of your mouth, but only what is good for building others up as the need may be, that it may give grace to those who hear. Don't grieve the Holy Spirit of God, in whom you were sealed for the day of redemption. Let all bitterness, wrath, anger, outcry, and slander, be put away from you, with all malice. And be kind to one another, tender hearted, forgiving each other, just as God also in Christ forgave you. – Ephesians 4:29-32, WEB-BE
Behold, today your eyes have seen how the LORD had delivered you today into my hand in the cave. Some urged me to kill you; but I spared you; and I said, I will not stretch out my hand against my lord; for he is the LORD's anointed. Moreover, my father, behold, yes, see the skirt of your robe in my hand; for in that I cut off the skirt of your robe, and didn't kill you, know and see that there is neither evil nor disobedience in my hand, and I have not sinned against you, though you hunt for my life to take it. May the LORD judge between me and you, and may the LORD avenge me of you; but my hand will not be on you. – 1 Samuel 24:10-12, WEB-BE
It came to pass, when David had finished speaking these words to Saul, that Saul said, "Is that your voice, my son David?" Saul lifted up his voice, and wept. He said to David, "You are more righteous than I; for you have done good to me, whereas I have done evil to you. You have declared today how you have dealt well with me, because when the LORD had delivered me up into your hand, you didn't kill me. For if a man finds his enemy, will he let him go away unharmed? Therefore may the LORD reward you good for that which you have done to me today. Now, behold, I know that you will surely be king, and that the kingdom of Israel will be established in your hand. – 1 Samuel 24:16-20, WEB-BE
Bless those who persecute you; bless, and don't curse. Rejoice with those who rejoice. Weep with those who weep. Be of the same mind one towards another. Don't set your mind on high things, but associate with the humble. Don't be wise in your own conceits. Repay no one evil for evil. Respect what is honourable in the sight of all men. If it is possible, as much as it is up to you, be at peace with all men. Don't seek revenge yourselves, beloved, but give place to God's wrath. For it is written, "Vengeance belongs to me; I will repay, says the Lord." Therefore
"If your enemy is hungry, feed him.
If he is thirsty, give him a drink;
for in doing so, you will heap coals of fire on his head."
Don't be overcome by evil, but overcome evil with good.
-Romans 12:14-21, WEB-BE
Be at peace amongst yourselves. We exhort you, brothers, admonish the disorderly, encourage the faint-hearted, support the weak, be patient towards all. See that no one returns evil for evil to anyone, but always follow after that which is good, for one another, and for all. – 1 Thessalonians 5:13-15, WEB-BE
He answered, "You shall not strike them. Would you strike those whom you have taken captive with your sword and with your bow? Set bread and water before them, that they may eat and drink, and go to their master."
He prepared a great feast for them. When they had eaten and drunk, he sent them away, and they went to their master. So the bands of Syria stopped raiding the land of Israel.
-2 Kings 6:22-23, WEB-BE
Servants, be in subjection to your masters with all fear; not only to the good and gentle, but also to the wicked. For it is commendable if someone endures pain, suffering unjustly, because of conscience towards God. For what glory is it if, when you sin, you patiently endure beating? But if, when you do well, you patiently endure suffering, this is commendable with God. For to this you were called, because Christ also suffered for us, leaving you an example, that you should follow his steps, who didn't sin, "neither was deceit found in his mouth." Who, when he was cursed, didn't curse back. When he suffered, didn't threaten, but committed himself to him who judges righteously. – 1 Peter 2:18-23, WEB-BE
Finally, be all like-minded, compassionate, loving as brothers, tender hearted, courteous, not rendering evil for evil, or insult for insult; but instead blessing; knowing that to this were you called, that you may inherit a blessing. – 1 Peter 3:8-9, WEB-BE
Now who is he who will harm you, if you become imitators of that which is good? But even if you should suffer for righteousness' sake, you are blessed. "Don't fear what they fear, neither be troubled." But sanctify the Lord God in your hearts; and always be ready to give an answer to everyone who asks you a reason concerning the hope that is in you, with humility and fear: having a good conscience; that, while you are spoken against as evildoers, they may be disappointed who curse your good way of life in Christ. For it is better, if it is God's will, that you suffer for doing well than for doing evil. Because Christ also suffered for sins once, the righteous for the unrighteous, that he might bring you to God; being put to death in the flesh, but made alive in the spirit; in which he also went and preached to the spirits in prison, who before were disobedient, when God waited patiently in the days of Noah, while the ship was being built. – 1 Peter 3:13-20, WEB-BE
For if, when we were enemies, we were reconciled to God by the death of his Son, much more, being reconciled, we shall be saved by his life. – Romans 5:10, KJV
366 Days of Compassion
One Year Devotional Book
"Your companion for healing."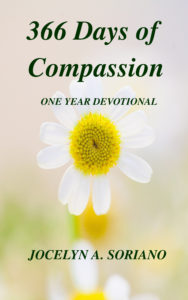 "The deepest wounds of the soul are healed only by compassion…
People do not merely need to be clothed, they need to be
embraced with love.
A love that enters into their own fears and frailty, a love that suffers with them and stays with them
through their darkest hour."
READ MORE - 366 Days of Compassion
I will betroth you to me forever. Yes, I will betroth you to me in righteousness, in justice, in loving kindness, and in compassion.
– Hosea 2