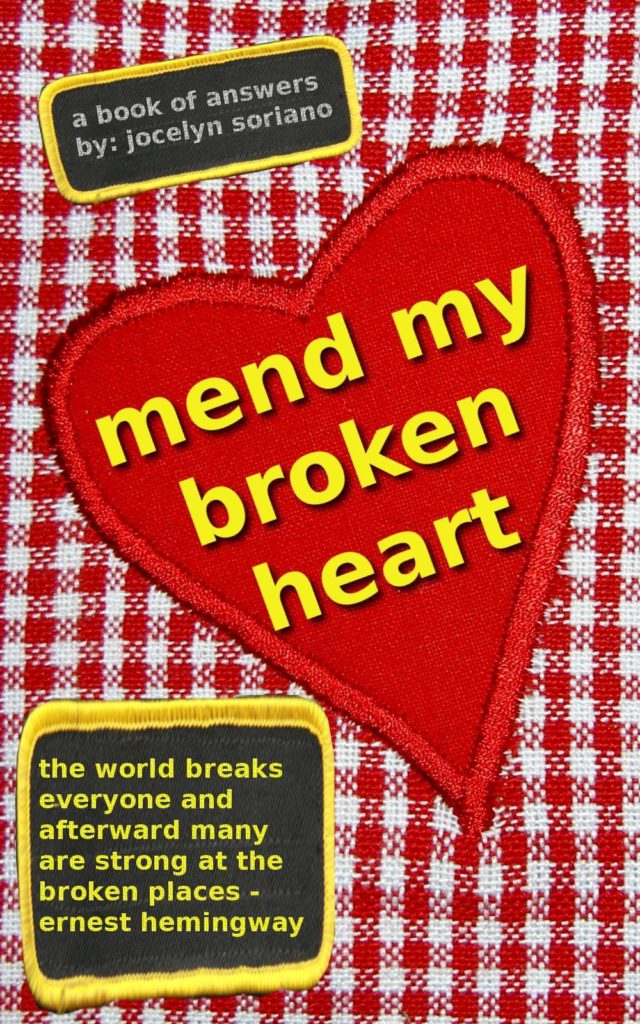 MEND MY BROKEN HEART will be
FREE Today – September 8, 2017

at Amazon Kindle.
Quotes from the book:
"To be rejected by someone doesn't mean you should also reject yourself or that you should think of yourself as a lesser person. It doesn't mean that nobody will ever love you anymore. Remember that only ONE person has rejected you at the moment, and it only hurt so much because to you, that person's opinion symbolized the opinion of the whole world, of God."
"Yes, I understand why things had to happen this way. I understand his reason for causing me pain. But mere understanding does not chase away the hurt. It does not call upon the sun when dark clouds have loomed over me. Let the rain come then if it must come! And let it wash away the dust that hurt my eyes!"
"We hurt so much because we have lost a part of ourselves. If we have loved much, we must have given much also, and when everything's over, we feel as though we have lost everything."
"It is our wounds that create in us a desire to reach for miracles. The fulfillment of such miracles depends on whether we let our wounds pull us down or lift us up towards our dreams."
"We cannot love a person with an all accepting, transcending and encompassing love without being hurt somewhat, without being disappointed, without being failed of our expectations. We cannot love without being broken, yet we cannot continue in love without being stronger than our brokenness."
"To love is to risk, and to risk is to lose sometimes, to get hurt. But let it not deter you from loving again, from being happy."
"Let go of what you can no longer keep. Protect what's still worth keeping. Believe in love most of all."
MEND MY BROKEN HEART
There are many questions that trouble us when our hearts get broken:
Why am I hurting so much?
What's wrong with me?
How could I ever forget him?
Could I ever have him/her back again?
Why do I always fall for the wrong person?
Must I forgive him?
How do I start again?
Should we end a relationship even if we still love each other?
Why isn't he trying harder like me?
We wonder if we could ever survive such pain. We ask how such things could possibly happen to us. We want to know why despite all our efforts, we fail to heal our broken hearts.
MEND MY BROKEN HEART is meant to guide you for 30 critical days with its rich words of wisdom, answering your deepest and most painful questions, and guiding you with powerful reflections and activities that are more than sufficient to fill your days ONE DAY of Healing AT A TIME.
This book is a result of years of listening to real people who have real hurts and who struggle with the pain of not knowing how to heal a broken heart. This book has gathered the griefs of those who were brave enough to UNMASK how they really feel inside.
I sincerely pray for your healing, and may God guide you through these 30 days of intimacy and blessing with the One who truly Loves you and Cares for you. Know that you are not alone.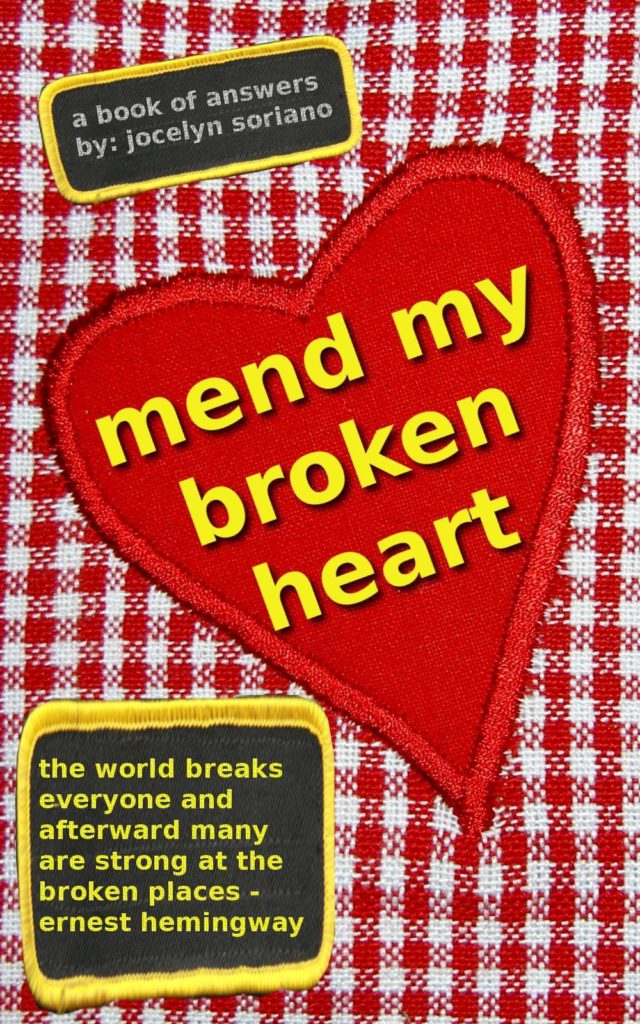 Note:  In order to download the book, you first need to create a free account at Amazon and then have the Kindle app in your mobile device.  You can also read it via Desktop or Laptop computer through Kindle Cloud Reader.  Check if you have available memory at your phone/mobile device so you can have space to download the Kindle app.
You may also want to read these:.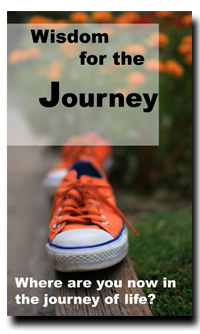 Subscribe for Free and Receive this Ebook (166 Pages) plus Inspiring e-mails.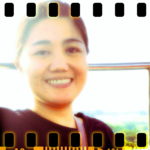 Hi, I'm Joyce!
I'm here to listen and to pray for you.
YOU ARE NOT ALONE.
Write to Joyce