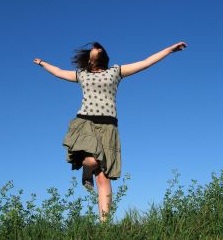 There is a common question often asked to help a person discover his or her passion:
"If money were not a problem, what would you do?"
Asking myself that question has indeed helped me identify many of the things I wanted to do once I no longer had the excuse of not having enough money to get by.
However, I've also realized that there is another question we could ask ourselves with regards to money and discovering our passion:
"If money would continue to be a problem, what would you STILL do?"
Would you still love your family? Would you still write if writing really burns within your heart? Would you still help other people? Would you still sing and bring comfort to other hearts?
Sometimes, having a mindset of possessing lots of wealth gives us more choices that could confuse us on what our passion really is.   In the end, we may waste time in things that merely entertain us instead of doing things we're truly passionate about.
Changing perspective and trying to imagine a situation where we would only have a limited amount of money to spend challenges our assumptions and really tests our desires.
What would you still do even when things get tough and even when money gets hard to earn?  What are you willing to fight for and persevere for?  Do you now have a clue as to what your passion truly is?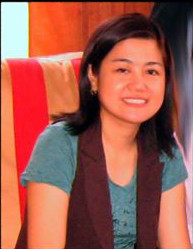 Hi, I'm Joyce! If there is anything that's bothering you, or if you just need someone to talk to and pray for you, you can write to me by clicking here YOU ARE NOT ALONE.
"I bare my nakedness to the world that the world may see who I am; not the mask that hides my flaws, not the mask that hides my beauty. I bask in the light and I TAKE OFF THE MASK!"