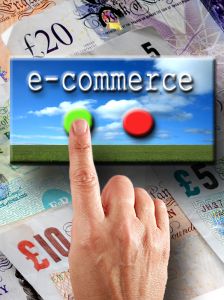 Did you know that you can work as a freelancer on-line and earn money as though you're working in a real life office?  You don't even have to go far away from home and save the money you use for gasoline and transportation.  No, it doesn't have to be difficult.  In fact, it's right there in front of you, as close as your computer screen.  You just have to seek it out and find what you're looking for 🙂  I've listed some recommendations I've received from an on-line buddy which you can also review for yourself.  These give you opportunities to work on-line and eary some money, money by the hour, and paid using world standards.  Check it out!
1.  ODESK.COM
If you are a programmer, a graphic designer, an administrative personnel, a bookkeeper, or even a writer, this site may be for you.  You get paid in dollars per hour and your profile gets placed where employers can easily hire you.
2.  HIREABILITY.COM
Here you can create a free account and post your resume for future employers.  It even has an RSS feed of its latest job postings so you can be updated whenever a new job position is sought.
3.  GETAFREELANCER.COM
This site is so easy to use, you can easily identify what exactly is being asked of you in terms of needed service.  You can quickly see the latest posting that says something like "website redesign, article rewrites, logo for a florist, telemarketers with US accent, social bookmark my site pages, minor changes to flash".  At one time I looked, I even saw a post that seeks help in merely transcribing a 30-minute audito recording.
4.  OFFSHOREXPERTS.COM
For those interested in outsourcing a business process or in providing outsourcing services, this site is for you.  Services ranger from sales and marketing to business consulting, law, finance and programming.
If you find anything wrong with these sites please let me know.  Also, if you know of other sites that can help some of our readers find a better job at home and work freelance, please do write us about it too!  🙂
Related Posts on CAREER and MONEY:

How Do You Find Your Purpose in Life?
5 Things To Remember When Reaching For Your Dream
Prayer of a Burnt Out Office Worker
The 5 Real Dangers of Being in the Wrong Career
Are You Reaching For a Dream?
Why We Need a Desert Experience in Reaching Our Dreams
What Following Your Passion Really Means
There are Many Paths to a Dream
101 Ways to Earn Extra Money
Why God Chooses the Most Unlikely People for the Job
Day 18 of Being Jobless
Is Retirement Your Life's Goal?
Tips When Thinking About Resignation
Loving Yourself by Having a Job That Loves You Back
It Is With Passion that You Will Find Happiness
Perseverance is Your Key to Success