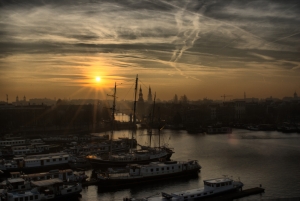 I am worn out from groaning; all night long I flood my bed with weeping and drench my couch with tears. – Psalm 6:6
What do we do when there seems to be no answer to our prayers?
LETTER TO JOYCE
At 52 years of holding on to his grace, I am having thoughts of confusion in that I was raised in church and taught to be like Christ in all my ways and treat others as I would like to be treated. What I have found out and experienced is that I follow this taught pattern, but the world that we live in is not that way. My kindness gets taken for weakness and even other believers have shown some worldly behaviours that we would see from unbelievers!
My heart has been broken over and over again by people that I have trusted and even my own family deal deceitfully and manipulatively and these people claim to love the Jesus.
Throughout my life as a child, I grew up with a mother that did not want a female child. There was love shown to my 2 brothers and I was always cast aside. Never knew my father. As a result, I looked for love in all the wrong places and had a daughter at the age of 21. The father and I never married and we split. Problems of rebellion grew with my daughter as time went by, she would sabotage my relationships, curse me and be completely disrespectful.
During this time, I was diagnosed with Breast Cancer and I lost a breast. Through it all I continued to give god the glory and thank him for his healing. Today, I am still cancer free. The rebellion continued with her none acceptance of a potential partner of 6 years, she wanted to break us up so much that she claimed that he molested her. When I prepared a case to go to court, cause I believed what she said, my daughter told the lawyer that she lied and she did it to break us up. Lives have been shattered!. My daughter is angry and uses this story to make me look bad throughout the community.
I have prayed and prayed for our father to mend the brokenness in our lives, however it continues, then I was diagnosed with an brain aneurysm which was only discovered by the grace of God. God directed me to the best hospital to get it clipped. When there, they found another one hiding behind the first. Surgery went well! and was back home 5 weeks with 3-4 months recovery. There was no love from my family or my daughter during my illnesses and I thank God for his love for me to still be here today.
I left the country as I lost my job to start a new life elsewhere, the Christian people I trusted to help me have used up my finance up and forsaken me. I am living on benefits with no money, bills pilling up, applied and been interviewed for so many jobs and no-one would give me a job. It has been a year and a half and everything that I have worked for over the years is gone.
In a country alone with no real friends and my heart continues to break even more!
I go through life broken inside and out, loveless hanging onto the strings of God and his love. Trying to keep the faith!!!!! He saved me for a purpose, than you Jesus!
THE PAIN OF LOSS especially of my daughter and my grands is so much, I can't bear some days, feeling lost, no real friends, no money!
CONFUSED! trying to understand the lesson! Is my faith fading?
From Tried and Tested
RESPONSE FROM JOYCE:
There are times when God allows us to undergo a very difficult time, a time when everything that ever supported our life crumbles and breaks, and when even those closest to us betrays us and shatters our heart. And we wonder, why did God ever allow everything to happen that way. We wonder where is God in all the darkness that surrounds us.
Perhaps we could relate to the words of Job when he too, righteous as he was, lost everything and wondered why God has allowed him to taste such bitterness:
8 God has blocked the way, and I can't get through;
he has hidden my path in darkness.
9 He has taken away all my wealth
and destroyed my reputation.
10 He batters me from every side.
…
13 God has made my own family forsake me;
I am a stranger to those who knew me;
14 my relatives and friends are gone.
15 Those who were guests in my house have forgotten me;
my servant women treat me like a stranger and a foreigner.
16 When I call a servant, he doesn't answer—
even when I beg him to help me.
17 My wife can't stand the smell of my breath,
and my own brothers won't come near me.
18 Children despise me and laugh when they see me.
19 My closest friends look at me with disgust;
those I loved most have turned against me.
20 My skin hangs loose on my bones;
I have barely escaped with my life.
-JOB 19
We want to find the answer but we could not, and all we hear is silence. We want to see the light but we remain in darkness. This is indeed a very difficult crisis of the soul. But what are we to do? To whom could we ask for hope?
Though our hearts may be broken, though are minds may be filled with questions, though we struggle with even our faith in God, in Him only is our hope and in Him only can we find the light.
But we must wait for His light. At the proper time that He chooses, we must wait until He reveals the reason for everything that has confused us. For the meantime, we try to hold on. For the meantime, the more we feel that we are persecuted by the whole world, the more we should flee closer to God, for He is our true and only refuge.
And like Job, who has waited upon God's answer through all his misery, may we also see the answer in God's face.
"In the past I knew only what others had told me,
but now I have seen you with my own eyes." – Job 42:5
"Then, after Job had prayed for his three friends, the LORD made him prosperous again and gave him twice as much as he had had before… The LORD blessed the last part of Job's life even more than he had blessed the first." – Job 42:10,12
God bless you and fortify your faith as you wait patiently for His answers. He never takes away anything without giving us something better, and what is surely the better part? It is to find God's love, and to see His face.
Yours in Prayer,
Joyce
"The thought of my pain, my homelessness, is bitter poison. I think of it constantly, and my spirit is depressed. Yet hope returns when I remember this one thing: The Lord's unfailing love and mercy still continue, fresh as the morning, as sure as the sunrise. The Lord is all I have, and so in him I put my hope."– Lamentations 3: 19-24
You may also want to read these:.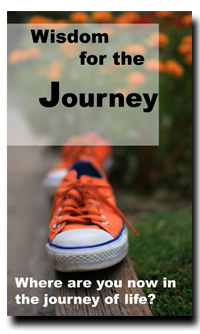 Subscribe for Free and Receive this Ebook (166 Pages) plus Inspiring e-mails.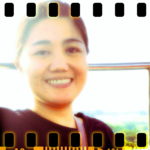 Hi, I'm Joyce!
I'm here to listen and to pray for you.
YOU ARE NOT ALONE.
Write to Joyce