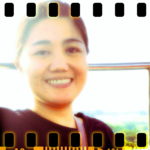 Hi, I'm Joyce!
I'm here to listen and to pray for you.
YOU ARE NOT ALONE.
Write to Joyce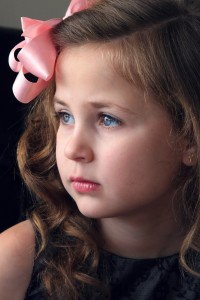 Have you ever experienced days when nothing seems to work out in your favor? Days like that make you see the world through a dark glass. You see everything through eyes that make things darker and gloomier than it really is.
Sometimes, it even gets so dark that you totally couldn't see the things that could have made you smile. Some people call this pessimism, but I sometimes call it JOY BLINDNESS.
Many people today suffer from JOY BLINDNESS, a disability to see the things that can really make them HAPPY. They have gifts but they can't see and appreciate them. They have blessings, but they can't enjoy them fully. It's as though the glass is always half empty. It's as though all they could look for is what's missing in their lives.
If only we could SEE. If only we could put away that dark glass through which we have often seen the world. Maybe then we could finally see how blessed we really are. Maybe then we could finally see not only with our naked eyes, but with our hearts.
Then all the people went away to eat and drink, to send portions of food and to celebrate with great joy, because they now understood the words that had been made known to them. – Nehemiah 8:11-13, NIV
366 Days of Compassion
One Year Devotional Book
"Your companion for healing."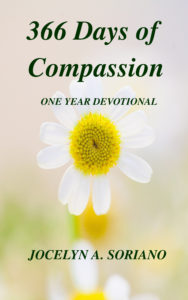 "The deepest wounds of the soul are healed only by compassion…
People do not merely need to be clothed, they need to be
embraced with love.
A love that enters into their own fears and frailty, a love that suffers with them and stays with them
through their darkest hour."
READ MORE - 366 Days of Compassion
I will betroth you to me forever. Yes, I will betroth you to me in righteousness, in justice, in loving kindness, and in compassion.
– Hosea 2