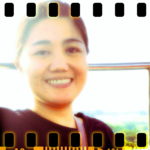 Hi, I'm Joyce!
I'm here to listen and to pray for you.
YOU ARE NOT ALONE.
Write to Joyce
Today, we celebrate our success after all these years of hardship, struggle and perseverance. We reminisce the challenges that stood before us, and we savor the victories that came upon our hands.
It was not so long ago when we dared to dream, and not so long ago, when we dared to take the first essential steps towards its fulfillment.
Along the way, we met a lot of trials, but our burning desire to reach our goals has kept us from straying or giving up. Along the way were many uncertainties, but certain beacons of light showed us the right path to take.
Let us thank God therefore for His unceasing grace and guidance; our professors, for their immeasurable dedication; our parents for their unconditional support althroughout these years; and our friends who walked along with us, side by side.
Because of them, we were able to reach our dreams. Because of them, we can truly say, "We made it!".
Yet is this really the end of all our dreams? Friends, we should not just stop here and dwell with memories. Rather, we must look onwards and dream once more. But this time, let us dream not only for ourselves. Let us dream for the nation, and let us dream for the world.
The medals and diplomas we received today must not be mere symbols of high grades or prestigious positions, but emblems of the true light, which God has given us, and which we are now called to give others in return.
It is not sufficient anymore to be the mere hope of the nation. We must be the fulfillment of that hope!
So do your best not only to improve yourselves, but to improve the socio-economic conditions of your country. You have a great role in making this nation great again.
And when you work, don't just work to earn a living, but work so that you may live in the real sense of the word. Don't just earn money, earn it honestly and with dignity. Put meaning to everything you do so that when you reach your destination, you have not only reached it, but you reached it with honor in your soul and strength in your heart.
Never look for success in money, for success is never measured by one's bank account. Don't look for success in power, for absolute power corrupts absolutely. Don't look for success in fame, for it is the prayer in silence which is most dear to God.
As a matter of fact, don't look for success first, for it may be hard to find. But put God first in everything that you do, and He will direct you and crown your efforts with success.
Friends, a bright tomorrow awaits us. Let us get there by making the most of what we have today. Never be afraid to try. Never be afraid to dream. For you are like a bird that is just learning to fly. You may fall once, you may fall twice, but you will not always fall. You will learn to fly!
The above valedictory graduation speech was composed and previously rendered by the author Jocelyn A. Soriano, during her years as student. You are free to publish/ redistribute said speech as long as due citation is made on the author and on this website itakeoffthemask.com
366 Days of Compassion
One Year Devotional Book
"Your companion for healing."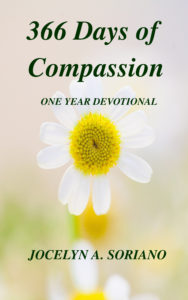 "The deepest wounds of the soul are healed only by compassion…
People do not merely need to be clothed, they need to be
embraced with love.
A love that enters into their own fears and frailty, a love that suffers with them and stays with them
through their darkest hour."
READ MORE - 366 Days of Compassion
I will betroth you to me forever. Yes, I will betroth you to me in righteousness, in justice, in loving kindness, and in compassion.
– Hosea 2