When You're Grieving The Loss of a Loved One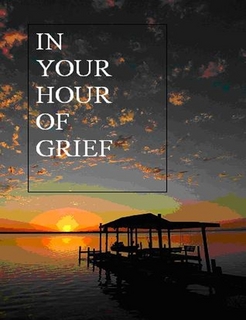 Grief, particularly the sadness of grieving the loss of a loved one, is one of the darkest hours we could ever experience.  It is something that goes beyond our comprehension,  something so devastating it destroys the most beautiful dreams we have ever had with and for our beloved ones.
How does one go on after such a loss? How does one survive the empty vacuum our loved ones have left behind?  Is there any valid meaning we could possibly attribute to death?
Let this book be like a comforting friend for you, someone who knows just how painful it is to experience what you're going through.  I may not be physically with you, but through this book's comforting words, may you be hugged with a warmth that reaches your heart, soothing the aches within, whispering words of hope and of a renewed sense of connection with that part of you that seemed to have been suddenly lost.
The following are included in this book:
Steps When Dealing with Emotional Pain
Excerpt: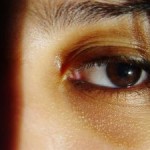 "Yes, I understand why things had to happen this way… But mere understanding does not chase away the hurt. It does not call upon the sun when dark clouds have loomed over me. Let the rain come then if it must come! And let it wash away the dust that hurt my eyes!"
There are times when life suddenly casts a shadow before us: we suffer for sins we did not even commit, we go through situations we certainly do not deserve to be in. In such times, we have so many questions throbbing at the back of our minds, but the biggest of them all is "WHY?"
We want to know the reason why we had to go through such excruciating pain. We want to know why we were not able to do anything to prevent the terrible things that happened. We want to know why God failed us, why He let us down at the time we needed Him most.
Yet even after we are able to answer these questions, the pain remains, life stands still, and we can do nothing but wait 'til everything's over, until we can move on again like we used to, when our hearts weren't shattered yet into the thousand lonely pieces they broke into. We then come into answering our second biggest question, and that is "HOW?"
How do we deal with the awful feeling of brokenness? How do we start to move on? How on earth are we ever going to smile again? (continued in the book)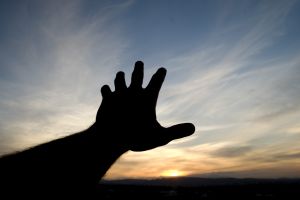 Dear Jesus, I come to you now with a broken heart and a weary spirit. I dont know how I can carry on each day knowing that a part of me had already gone, never ever to return. Can I ever be complete again? Can I ever smile again at the coming of a new day? Day after day I miss him more and more. Day after day my longing grows but it can never be fulfilled. How can I possibly live my life again? How do I overcome this feeling that I am now all alone and I shall always be alone or the rest of my life? The places we've been to, the celebrations we had together, they will never be the same. The emptiness in my heart is so big I can no longer breathe sometimes… (continued in the book)
Ways on How We Can Handle the Vacuum of a Loss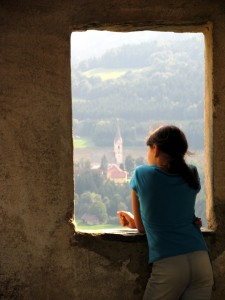 When we lose a loved one, whether by a broken relationship or by unexpected death, the most difficult part we experience is the vacuum of loss we feel in our hearts.
All of a sudden, a very significant part of our life, maybe the biggest or most important part is taken away. There is no immediate replacement. What we have left is just a BIG VOID, an empty space, a black hole we cannot understand. We feel hollow, like our hearts have suddenly been taken away.
Our problems therefore are two-fold:
1. Lack of anything to look forward to for the next day and for the many many days to come.
2. No person to share with our thoughts, our dreams, our trivial problems, our discoveries, the funny experiences we have from day to day.
For the one thing that changed, that became absent in our lives, everything else seem to have changed as well, everything was BROKEN.
How do we go on then? How could we ever begin to fill this emptiness in our lives? (continued in the book)
Coping with Real Life Transitions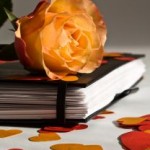 Surviving difficult life transitions is one of the most important things we need to know if we desire to live a full and meaningful life. We may not have noticed it, but transition follows us the moment we were born until the moment we die. First, we make the transition from childhood to adolescence, from adolescence to adulthood. Then we make the transition from single life to married life, from an active career into retirement.. In between are many other difficult transitions challenging us, sometimes ripping our very hearts apart that we know not how on earth we're ever going to survive.
How do we survive a sickness and achieve healing? How do we gain wisdom and grow from our immaturity? How are we ever going to rise from our poverty into abundance? From brokenness into wholeness? From darkness to light? From death to eternal life?
What is transition anyways? How do we survive difficult transitions in our life?
TRANSITION is CHANGE. It is a transformation we undergo in order to reach a desired end. In some cultures, it is also called a rite of passage, such as when a male passes from boyhood into manhood and accepts all the powers and responsibilities attributed to his new social position.
Transition is therefore stepping into another level, into another world where we are not so familiar with, where we may not yet be equipped to enter. Transition is that difficult process we make in order to CROSS OVER in that OTHER WORLD.
Following are several things you may find useful in assisting you in the many life transitions you may undergo. I cannot guarantee its completeness nor can I be able to summarize it in 3 easy steps in a way many "how to" articles are done. Transition after all, is not a simple process, and everybody deserves to receive as much assistance as one could possibly get.
1. Understand what's happening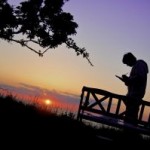 Before you could go on to any other point or desired end, you must first be able to know what's really going on at the moment.
What's taking place at the moment? Why is it taking place? What's making the situation difficult? Is what you're going through a natural process that cannot be avoided? If it isn't, what are the alternatives?
Are you broken hearted from the separation or passing away of a loved one? Surely, you did not intend any of it to happen, but it happened anyway, and the only road that lies before you is the road of healing and recovery from your pain.
Transition is the MASTERY of TWO WORLDS and achieving "balance" in the process, said balance being the point where the different forces of the Universe seem to converge and fall into their proper places, creating MIRACLES along the way.
(continued in the book)
An Intimate Conversation with God in One's Hopelessness
My beloved, why do you cry? Why do you fill your heart with gloom and hopelessness? Why do you hide from me? Why do you bear this burden that is not yours? Was the night so long you never thought it would surrender to another sunrise? Was the winter too cold you never thought you could feel warm ever again? I am deeply troubled with your troubles. I am utterly concerned that I could not sleep. I know your wounds for they are mine as well. I know your tears and I would like to take them away. (continued in the book)
The Mission of Little Children (Excerpt from  A Crown of Thorns, A Token for the Sorrowing)
Excerpt: …Yes, in death the little child has a mission for us. Through that very departure he accomplishes for us, perhaps, what he could not accomplish by his life. These affections which he has awakened, we have considered how strong they are. They are stronger, are they not, than any attachment to mere things of this earth? But that child has gone from us,–gone into the unseen, the spiritual world. What then? Do our affections sink back into our hearts,–become absorbed and forgotten? O, no! They reach out after that little one; they follow him into the unseen and spiritual world,–thus is it made a great and vivid reality to us,–perhaps for the first time. (Read the rest of the article in the book)
Steps to Help Heal Our Pain When Grieving the Loss of a Loved One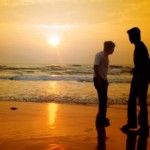 We can't pretend that the things that happened didn't happen, and that the precious moments we've spent with our loved ones don't mean anything to us anymore. Something happened in the past. Souls touched in the past. Lives changed. Souls were inspired.Our grief is only amplified with the thought that we are forever parting with every remaining essence of our loved ones. That's what makes our mourning even worse, to believe that we are forever losing that part of our lives that changed us and made us happy. Don't throw it all away. When inspiration comes upon you, they need not leave. They never leave. They inspire us forever.
When my Grandpa died, I thought it was the end of the wonderful love he had with Grandma. But I was wrong. It did not end there. It cannot be ended that way. Up to this moment, I am still a witness on how true love is kept alive in the hearts and minds of those who carry on the radiance of its warmth. (full article included in the book)
Poems of Comfort and Healing
O how I wish you could see me now
And how I desire that all this time
that I've been praying,
you're really sitting there, listening
gazing at me
loving me
as you've always done before
How I pray
you have not really gone,
that you haven't left my side at all,
not even for a short lonely while…
Articles Explaining the Crosses We Bear and How To Carry Them
Format: The book will be an ebook, and in a pdf format and can be downloaded right after your purchase.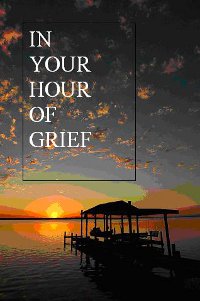 This is a simple book, but it is a powerfully healing and comforting book.  May you find inspiration and wisdom in it, may you find practical advice, and may you be blessed with a love you will always be able to keep with you even in your darkest hour.
Buy Now for only $9.77
(This book is available only as an e-book . There are no hardcopies yet in circulation.  Please contact Joyce at itakeoffthemask@yahoo.com if you have no Paypal or Credit Card account for purchase)
"I walked in the garden of life, caressing soft petals here and there. And lo! After a while they are no more, and my heart bled for each fragrant petal that fell.If every flower withers, never to return to its full blossom, then what good indeed is passing by in the garden of life?  Herein lies my hope: That for every flower that withers, another one blooms within me, one that will remain forever fragrant and fresh, never ever to pass away…"