Tags
family, friends, friendship, healing, home, literature, love, me, miscellaneous, moving on, my life, opinion, Poems, poetry, random thoughts, reading, self help, self improvement, thoughts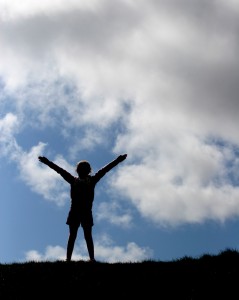 I would like to share with you the most touching poem I have ever received.  No, it did not come from my boyfriend.  And No, it was not even an original composition.  Yet the way it was able to come to me was no ordinary thing in my life, certainly nothing I've ever expected to give me such a joy.
I got in touch with Vicky in the internet, she became one of my on-line friends though she is only able to send me the same old phrases each time she wants to write me a letter.  She says:
Dear Joyce
How are you doing?
I am fine
Vicky
Your friend
If you are wondering why, it is because my friend has some physical limitations that limits her ability to express herself the way we do.  As you might have noted, she cannot write.  She is only able to write the above phrases from memory.  Obviously, she can't read either.  But she enjoys it everytime somebody sends her mail.  She has friends that read to her the messages she receives.
One day I sent her a forwarded message, something I thought was cute that I felt I wanted to send her, which I did.
I never thought she'd take so much delight in that message!  Her friend who read it to her wrote to me how she LOVED the message I just sent to her.  She said that Vicky liked it so much that she went to the library and asked the librarian to help her pick a nice poem for me!
Her friend was amazed by that, that Vicky went out of her way to find me something, a written piece of a poem she cannot even read, to express her gratitude for a piece I never even exerted any effort in composing nor in researching and carefully picking out.  A few clicks of a button was all that it took for me to send her that piece.  But for me, she went out of her way to give of something out of her love.  I felt ashamed and undeserving of all that.  Yet I felt the sincerity of her gesture, and the wisdom that does not need the abilities we so often worship and give importance to.  It is in simple things like that that we feel the most touching memories we shall always recall.  It is in the most unexpected of people and events that we find appreciation, gratitude and love.
Following is the poem she was able to pick out for me, which I am going to quote in the exact words she wrote:
A STITCH OF BLUE
when there is rain, my neighbor comes
to while away the day
and as we chat and mend we find
skes are no longer gray
we share a cup of tea deside
an understanding fire
that knows to glow in emberred tones
or rcach its arms up higher
and when the rain stepped aside
our mending's finished too
we've patched our lives together
a little stitch of blue
sometimes I wish that more of aside
were built of rainy days
so I could take the gray away
In little, friendly ways.
Are you having a grey day?  I hope you find some comfort in the most touching poem I have ever received.  Great day!  J  And thank you, my friend.
You may also want to read these:.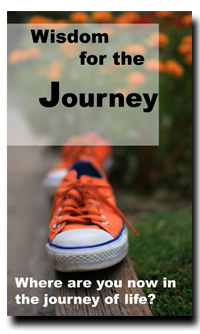 Subscribe for Free and Receive this Ebook (166 Pages) plus Inspiring e-mails.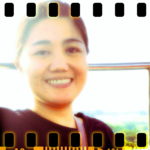 Hi, I'm Joyce!
I'm here to listen and to pray for you.
YOU ARE NOT ALONE.
Write to Joyce