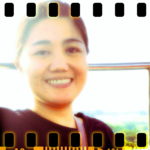 Hi, I'm Joyce!
I'm here to listen and to pray for you.
YOU ARE NOT ALONE.
Write to Joyce
I call her my beloved friend.Her mere presence brings me such great happiness, and there is nothing more comforting than knowing there is somebody whom I can share life with – life in all its beauty and excitement.
She makes me dream once more, like when I was a child, and she propels me to go on and grow whenever I become too complacent from where I stand. She opens my eyes to the challenges of life, and brings me to a new beginning each day, like a breeze which can't help but bring a new freshness to my heart.
She deals with me in such a way that I am her equal, nothing more or less. And she gives me the chance to care for someone, to love another soul so much that I know I have loved another just as much as I have cared for my own self. I find in her a vessel with which to pour out all the goodness in my being, such kind of goodness that cannot be contained. For who can contain love in one's heart alone? And who is not redeemed by allowing that love to flow into another? Into the heart of a beloved friend?
Related Posts:
What Can I Give? (Friendship Essay)
366 Days of Compassion
One Year Devotional Book
"Your companion for healing."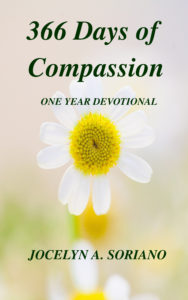 "The deepest wounds of the soul are healed only by compassion…
People do not merely need to be clothed, they need to be
embraced with love.
A love that enters into their own fears and frailty, a love that suffers with them and stays with them
through their darkest hour."
READ MORE - 366 Days of Compassion
I will betroth you to me forever. Yes, I will betroth you to me in righteousness, in justice, in loving kindness, and in compassion.
– Hosea 2