A woman is an inspiration, a source of light and a bearer of life; bringer of joy and of peace; weaver of harmony and ambassadress of understanding. It is to her that you come for comfort – in the softness of her breast and in the unselfishness of her caring arms. It is to her that you reveal your wounds for you know that they shall not be judged but accepted with strength and healed with a grace that asks for nothing in return. She is that which persuades you to reach your highest dreams and to believe in your best possible self. She is that which completes the song of your soul and calm the troubles of your mind. That in her frailty you may find your strength, and in her tears you may vanquish the sorrow of your own heart.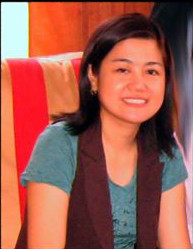 Hi, I'm Joyce! If there is anything that's bothering you, or if you just need someone to talk to and pray for you, you can write to me by clicking here YOU ARE NOT ALONE.
"I bare my nakedness to the world that the world may see who I am; not the mask that hides my flaws, not the mask that hides my beauty. I bask in the light and I TAKE OFF THE MASK!"