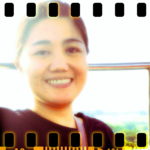 Hi, I'm Joyce!
I'm here to listen and to pray for you.
YOU ARE NOT ALONE.
Write to Joyce
Is a Partner the Cure for My Loneliness?
I have come to realize that God loves me so much, so much that however He may have wanted to, He did not give in to my desires.
I know now why He has deprived me of my desires for a partner in life then. It's because of the fact that I have always believed this to be the cure to my loneliness.
But God knows better! He knew that the heart of the problem was not my lack of partner, but my "heart" itself. He wanted me to experience real joy – joy in Him, joy in all circumstances that I may be truly free! It is by His Spirit that I shall possess power, and by His Spirit, my joy shall be complete!
366 Days of Compassion
One Year Devotional Book
"Your companion for healing."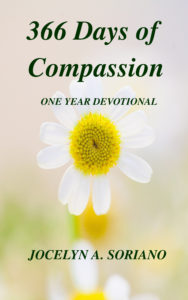 "The deepest wounds of the soul are healed only by compassion…
People do not merely need to be clothed, they need to be
embraced with love.
A love that enters into their own fears and frailty, a love that suffers with them and stays with them
through their darkest hour."
READ MORE - 366 Days of Compassion
I will betroth you to me forever. Yes, I will betroth you to me in righteousness, in justice, in loving kindness, and in compassion.
– Hosea 2