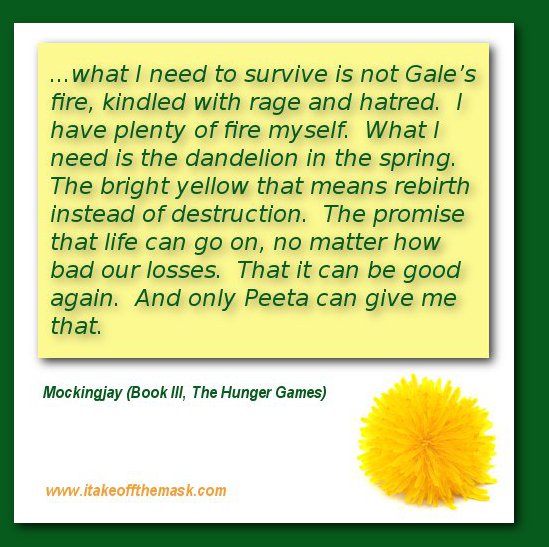 …what I need to survive is not Gale's fire, kindled with rage and hatred.  I have plenty of fire myself.  What I need is the dandelion in the spring.  The bright yellow that means rebirth instead of destruction.  The promise that life can go on, no matter how bad our losses.  That it can be good again.  And only Peeta can give me that. – Mockingjay, Book 3 of The Hunger Games
Some people don't like the ending of this book. I guess what they wanted to read was a fairytale. What this book is able to accomplish is to present to us how our losses affect us, how it changes us. But what I really like about it is how despite everything, we can still find our way back to healing. We can still find our dandelion in the spring.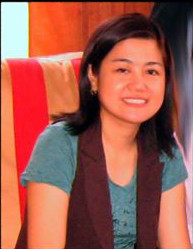 Hi, I'm Joyce! If there is anything that's bothering you, or if you just need someone to talk to and pray for you, you can write to me by clicking here YOU ARE NOT ALONE.
"I bare my nakedness to the world that the world may see who I am; not the mask that hides my flaws, not the mask that hides my beauty. I bask in the light and I TAKE OFF THE MASK!"