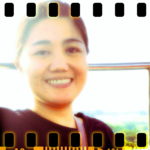 Hi, I'm Joyce!
I'm here to listen and to pray for you.
YOU ARE NOT ALONE.
Write to Joyce
Poem of Grieving Loss of a Loved One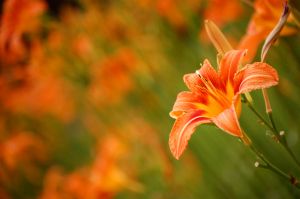 where would you go
that i cannot follow?
for how long must i wait
until we meet again?
what would i do
in times that i miss you?
where would i go
in times when i long to see you again?

how must i spend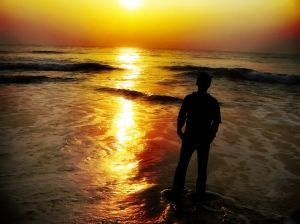 the nights without you?
how do i bear
each morning that you're not there?
shall i ever smile again?
will i ever laugh again?
will i ever face the world again
knowing that im not alone?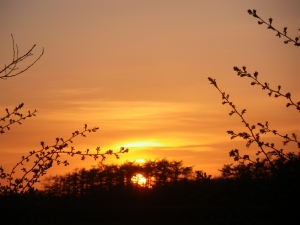 why must you leave me?
why must i cry these tears
when you're not here
to wipe them all away?
why must i suffer
the empty days without my beloved?
why must i dream
without you by my side?
the days shall never be the same again
i will never be the same again
without you
the life of my soul,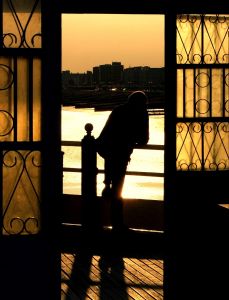 the joy of my heart,
the light in my eyes,
the hope of my dreams,
the comfort of my lonely nights,
without you my beloved,
i grieve and cry,
i grope and stumble in the dark,
i weep with all my soul
i desire with all my heart
i let go of all of me that you took away with you
i keep all of you that is in me,
and will always remain in me
wherever i may go
i wait and pray and hope
i will look forward to each brand new day
thankful for all that i've had and will always have
thankful for the sun that shines again
believing and hanging on
believing that life will go on
it can't help but go on
it shall go on
and in so going
there really is no end
only mornings and evenings
and life that never ever ends.
You may also want to read my e-book IN YOUR HOUR OF GRIEF, or continue reading below THE UNBREAKABLE THREAD, a poem on death and parting: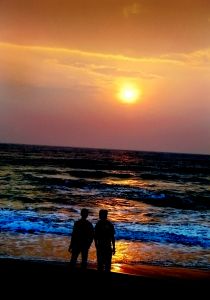 "The Unbreakable Thread"
I cannot understand
how two people
who used to be so close,
whose souls were knit
so tightly together
could suddenly
be parted
and stripped away forever
from each other's arms
mere whispers
used to draw our hearts together,
but now even my loudest cries
fail to bring you back to me
how can it be?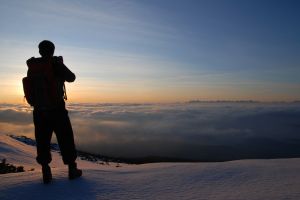 how can you suddenly
be so far away from me?
must I accept your passing
as a fitting end to what we've had?
should I accept that from this moment
there will always be a chasm between us
one that I can never cross
to see you
and to be with you again
not even for a single happy while
have you really gone away
have you really left me
all alone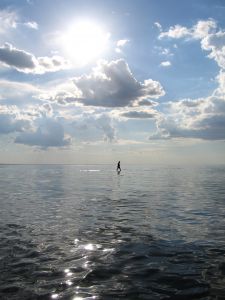 can't you hear me now as I speak
can't you see me now as I search the skies
for traces of your smile
O how I wish you could see me now
And how I desire that all this time
that I've been praying,
you're really sitting there, listening
gazing at me
loving me
as you've always done before
How I pray
you have not really gone,
that you haven't left my side at all,
not even for a short lonely while
That all the while I have been weeping
you're holding out your hand
catching my every tear
that all the while I have been praying
you're praying with me, too
and with all the angels
in whose company
you now walk amongst
Who knows indeed?
who knows?
maybe you haven't really left
maybe the love we've had
has woven a golden thread
between you and me
a thread that shall remain
as surely as love remains
a thread that shall draw us together
forever
and we'll never ever need
to say goodbye
The above Poem on Grieving Loss of a Loved One and Unbreakable Thread were written by Jocelyn Soriano for www.itakeoffthemask.com, and included in her e-book IN YOUR HOUR OF GRIEF.  For all of those who have loved ones who died and left, may you find comfort.  For all of those who mourn and grieve, may your bereavement pave the way to healing and for new insights towards eternity and the things we carry with us wherever we may go.
366 Days of Compassion
One Year Devotional Book
"Your companion for healing."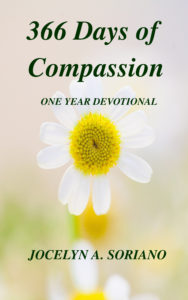 "The deepest wounds of the soul are healed only by compassion…
People do not merely need to be clothed, they need to be
embraced with love.
A love that enters into their own fears and frailty, a love that suffers with them and stays with them
through their darkest hour."
READ MORE - 366 Days of Compassion
I will betroth you to me forever. Yes, I will betroth you to me in righteousness, in justice, in loving kindness, and in compassion.
– Hosea 2