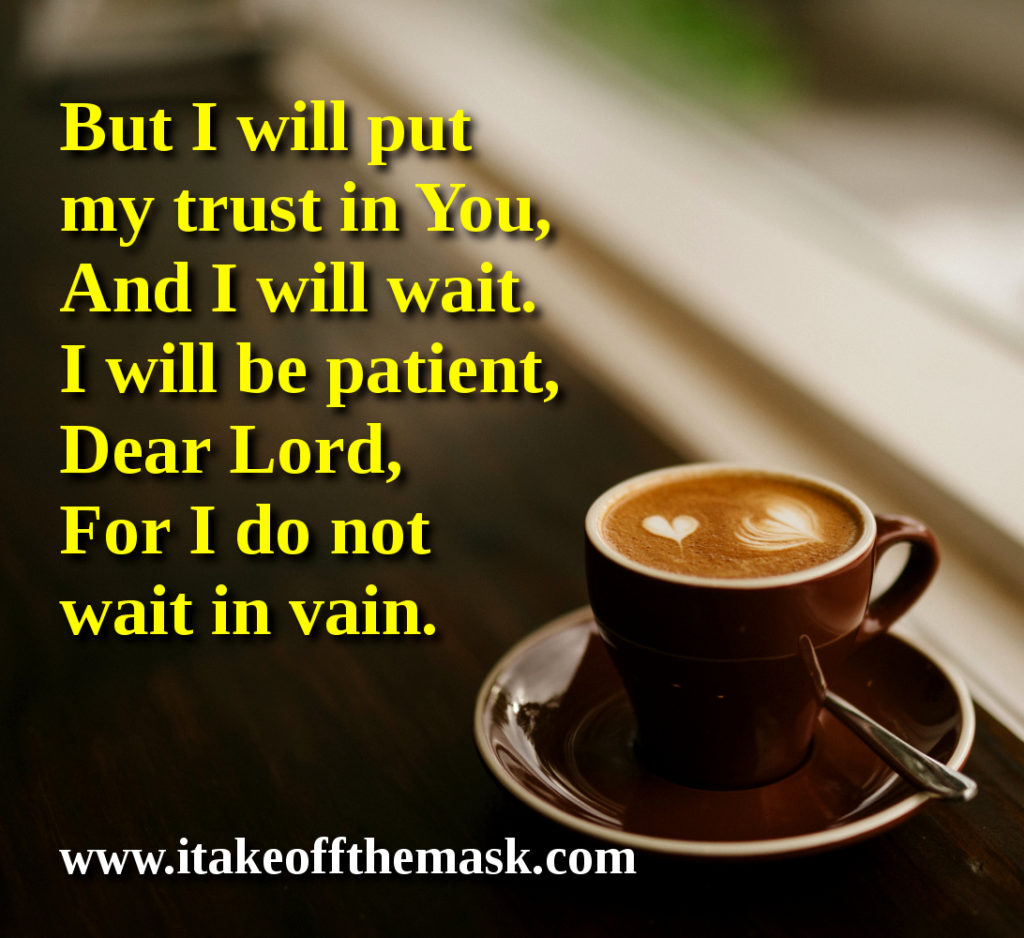 Let nothing disturb you,
Let nothing frighten you,
All things are passing away:
God never changes.
Patience obtains all things
Whoever has God lacks nothing;
God alone suffices.
– St. Teresa of Avila
I Will Wait
I will be patient
I will wait, Dear Lord,
For I know
I don't wait in vain.
You always keep
Your promises
I have no right
To complain.
I will not be fooled
By the things I see
I will not be disheartened
By the darkness surrounding me.
But I will put my trust in You
And I will wait
I will be patient, Dear Lord
For I do not wait in vain.
For though the fig tree doesn't flourish, nor fruit be in the vines; the labor of the olive fails, the fields yield no food; the flocks are cut off from the fold, and there is no herd in the stalls: yet I will rejoice in Yahweh. I will be joyful in the God of my salvation! – Habakkuk 3:17-18, WEB
See what is going to happen from now on. Although there is no grain left, and the grapevines, fig trees, pomegranates, and olive trees have not yet produced, yet from now on I will bless you." – Haggai 2, GNT