You ask me why I'm happy?
I am happy because I have a great inheritance.
My Father is the King of the Universe,
And I am a daughter of royal blood.
My time never runs out
For my time is forever;
Never will I worry of the moment,
For mine are the eternal reaches of time.
My peace surpasses the understanding of the wisest men
For it is a peace that never shatters
With the most troubling shadows of the night.
It is a peace that comes from the spring of letting go,
Completely letting go.
You ask me why I'm happy?
I ask you rather, why not?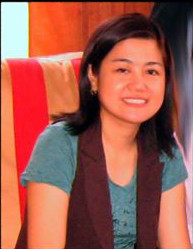 Hi, I'm Joyce! If there is anything that's bothering you, or if you just need someone to talk to and pray for you, you can write to me by clicking here YOU ARE NOT ALONE.
"I bare my nakedness to the world that the world may see who I am; not the mask that hides my flaws, not the mask that hides my beauty. I bask in the light and I TAKE OFF THE MASK!"