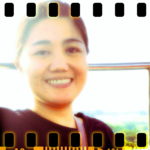 Hi, I'm Joyce!
I'm here to listen and to pray for you.
YOU ARE NOT ALONE.
Write to Joyce
Lord, I thank you for such a wonderful opportunity to play a part in these children's lives. I thank you for the honor of being a second parent to them, helping them out in shaping their minds and in enlightening their hearts. I want to teach them everything they need to know and equip them with everything they need so they can face life prepared, willing and able to live their lives to their fullest potential.
How wonderful it would be O Lord, if they would come back to me one day with all their stories – already doctors, lawyers, architects, artists, everthing they've always dreamed they would be. How wonderful it would be if they would bring their own children, children whose faces would so closely resemble theirs when they were but young students of mine. How wonderful O Lord and how blessed it would be, to know that I have played a part in moulding your children's lives.
Indeed, after forty years Lord, many have come back and many stories were told, some far more wonderful than I imagine them to be, some far more heartbreaking than what my already frail heart can still be able to bear. Whatever happened to the flock you have entrusted me with? How can some wolves mercilessly devore the sheep I have taken great care of? Broken marriages, unfulfilled dreams, shattered hopes. These weren't part of the plans I made for them, surely not part of the harvest I should offer you. Yet things have happened Lord, and things still happpen now that I'm already old and gray.
What more can I offer you Lord? What more can I be able to give away? I am but a poor man, and your children need many things. I can only watch over them for a while and many wolves await them on dark and lonely paths. What can I say to Nilda whose mother just ran away with another man? Or to Rachel whonever even knew her father? What can I give to Rey whose grumbling stomach never sound even louder than my own voice in class? Or to Blessie whose little arms already need to work to fend for her sick brother? What shall I say to Tina whose intelligence will only succumb to taking care of her siblings after her graduation day? Or to Beth who will be forced to take up nursing even though she has such gifted hands in drawing?
There is so much that I can't do dear Lord, such a heavy burden I cannot bear for all of your children. Yet let me bring light where I can bring it. Let me rekindle hopes where dreams can still be dreamt anew. If I can be a father to some of these little ones, let me be a father who believes in the best they can be. If I can be a friend to such young wounded hearts, let me be a friend who truly listens and understands. I will give my own bread to the sheep who starves for one. I would sell my own bed and buy them books that will feed their minds.
I know I can't always be with them Lord nor can I always solve their problems. But I can teach them how to face the trials that are bound to come. I can show them how beautiful they are and what marvelous things they can do. I can teach them to make a future far different from the past they've always known. I can help them help themselves and enter the door which only they can enter., which only they can see for themselves. Help me Lord, make me strong and wise and wonderful inside. Let me be a good example. That I may be a shepherd indeed for those who are lost, a light that guides those who desire to find their way.
366 Days of Compassion
One Year Devotional Book
"Your companion for healing."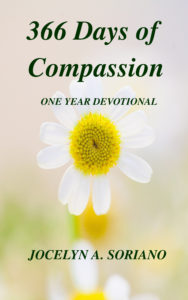 "The deepest wounds of the soul are healed only by compassion…
People do not merely need to be clothed, they need to be
embraced with love.
A love that enters into their own fears and frailty, a love that suffers with them and stays with them
through their darkest hour."
READ MORE - 366 Days of Compassion
I will betroth you to me forever. Yes, I will betroth you to me in righteousness, in justice, in loving kindness, and in compassion.
– Hosea 2