Not Meant For Each Other
Kindness and being good are indeed good traits, yet these are not the only things we look for in a person.
Not being meant for each other doesn't mean that one has become less, but that there are greater options that can still be worked out.
To turn down a person is not to judge him, but to believe that there is yet another who is truly meant for him and for you.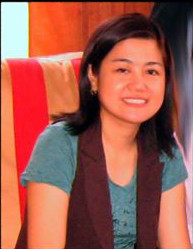 Hi, I'm Joyce! If there is anything that's bothering you, or if you just need someone to talk to and pray for you, you can write to me by clicking here YOU ARE NOT ALONE.
"I bare my nakedness to the world that the world may see who I am; not the mask that hides my flaws, not the mask that hides my beauty. I bask in the light and I TAKE OFF THE MASK!"