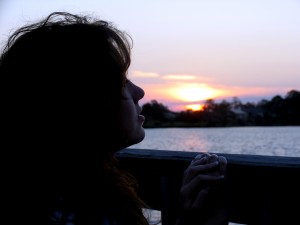 Why Healing Sometimes Requires Separation and Isolation
We often complain that it is because we have been separated from those we love that we need to be healed.   The truth however is that oftentimes, we don't even know we're already wounded even before we got torn away from those we loved.  Go d has allowed such a separation to take place in order that He might heal us from those wounds.
Why do we need to be isolated in order to be healed?
When a doctor needs to perform a critical operation upon his patient, he needs time alone with the patient in order to perform that operation. He needs to isolate the patient even from his relatives and friends because they would only serve as distractions that might only interrupt the operation and hence, endanger even the life of the person they love.
The same is true with us whenever God wants to deal with us personally and heal our most deep-seated wounds.  He takes us away from the people and things we have normally leaned on to.  He takes us alone with Him, where we could only hear His voice, the only voice that truly mattered and that could bring about the healing of our wounds.
Which is God's Voice?
Without such an isolation, we just get confused with the noise of the other voices around us telling us what we should and shouldn't be doing.  These people may have the best of intentions for us, but they don't know how to address our wounds, our hurts.  What happens is that they may even cause us more pain with the words they're saying.  They may also project their own fears at us, infecting us with their own anxieties.
The more authority such people have over us, the more influence they will have upon our decisions.  Parents, teachers and employers hold such powers over us that it's not easy to ignore what they're saying.
Those closest to us, especially our life partners also hold a very significant influence upon us.  At times, we regard their opinion as something that almost equals God's opinion, or in such a way that God's opinion almost fades away in the background.
This is one reason why we often find it so difficult to remove certain beliefs we have about ourselves even after the separation.  At the back of our minds, we still hear their voices, and we still look at things using the perspective they have made us believe to be right.  It's well and good if what we remember are the things that uplift us and support us.  But what about in cases of abusive relationships or where the other partner has battered us with words that severely damaged our self esteem?
In our minds, we still hear them saying how disgusting we are, or how weak we have always been.  What's worse is that we continue to believe such words to be true!
It's not always easy to accept this, and separation always brings about some kind of pain.  But there are times when some things need to be taken away from us so we could have the chance to be healed and to grow.  Some things need to be removed first from our lives to give way for other things that would greatly benefit us and give us joy.
Not all separation is permanent.  There are relationships that are restored in time, when the people involved have already grown and healed.  When such a restoration takes place, we'd be grateful for everything God has done for us, for isolating us for a while so we can later on enjoy the fruits of His guidance and of His healing.
Below is a story of how God isolates us sometimes so He can work wonders in our lives:
The Widow's Olive Oil
The wife of a man from the company of the prophets cried out to Elisha, "Your servant my husband is dead, and you know that he revered the LORD. But now his creditor is coming to take my two boys as his slaves."
Elisha replied to her, "How can I help you? Tell me, what do you have in your house?"
"Your servant has nothing there at all," she said, "except a small jar of olive oil."
Elisha said, "Go around and ask all your neighbors for empty jars. Don't ask for just a few.  Then go inside and shut the door behind you and your sons. Pour oil into all the jars, and as each is filled, put it to one side."
She left him and shut the door behind her and her sons. They brought the jars to her and she kept pouring.  When all the jars were full, she said to her son, "Bring me another one."
But he replied, "There is not a jar left." Then the oil stopped flowing.
She went and told the man of God, and he said, "Go, sell the oil and pay your debts. You and your sons can live on what is left."
2 Kings 4:1-7
Imagine if the widow did not shut the door behind her while she was pouring oil into the jars.  Her neighbors and friends could have come and asked what she was doing.  Even if she tells them her reason for doing so, they would have doubted her and told her how foolish and impossible it was.  They would have made a joke out of it, or even called her crazy.  In turn, the widow could have been influenced by their lack of faith. She would have doubted what the prophet Elisha told her to do, and having lost faith, God's wonderful miracle that could have provided for her family would have been blocked.
Has God isolated you and separated you from something or someone you've always leaned upon? Take heart, for He may just be waiting to surprise you with His healing and His miracles.
"If you return to me, `I will restore you
so you can continue to serve me.
If you speak good words rather than worthless ones,
you will be my spokesman.
You must influence them;
do not let them influence you!
They will fight against you like an attacking army,
but I will make you as secure as a fortified wall of bronze.
They will not conquer you,
for I am with you to protect and rescue you.
I, the Lord, have spoken!
Yes, I will certainly keep you safe from these wicked men.
I will rescue you from their cruel hands." – Jeremiah 15:19-21
The above article "WHY HEALING SOMETIMES REQUIRES SEPARATION AND ISOLATION" is an excerpt from my e-book MEND MY BROKEN HEART:
(click image for preview)
"Mend My Broken Heart"
WHY must things happen this way? How could I ever make it through this broken heart? And who will be there to help me so that I may know I AM NOT ALONE? Does God really care?
You may also want to read these:.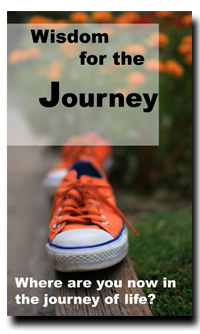 Subscribe for Free and Receive this Ebook (166 Pages) plus Inspiring e-mails.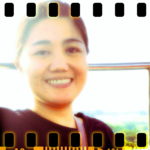 Hi, I'm Joyce!
I'm here to listen and to pray for you.
YOU ARE NOT ALONE.
Write to Joyce