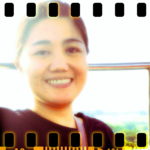 Hi, I'm Joyce!
I'm here to listen and to pray for you.
YOU ARE NOT ALONE.
Write to Joyce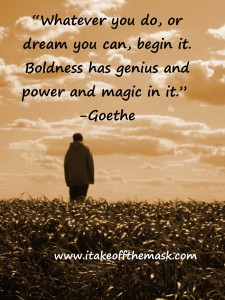 Tell me what is the most difficult part of dreaming. Finding your dream? Persisting in reaching for them? At times my friend, these are not the most difficult part. At times my friend, it is that part when you let go of the dream you've worked so hard for, so you can dare to dream another dream.
It isn't easy to dream again, and to leave behind everything you've accomplished. But life goes on, and it cannot go on by holding on to the things you know will not lead you farther in your journey. Each of us was borne to accomplish the task which only we can perform. The world awaits us to perform it. The world awaits us to find out what it is and dream again.
To Dream Again
(an original song composition by Jocelyn Soriano)
I.
You've come so far from where you wanna go
and you reached the dreams you've made some time ago
as you walk along the shore
seems you couldn't ask for more
yet the restless sea is calling you
to go and dream once more
Chorus:
What lies ahead
what lies across that restless sea
is there something that my heart should find
or someone waiting just for me
oh how would I know
I'll never know unless I try
I'll never know unless I dream again
with you Lord by my side
II.
You've wished upon a star sometime ago
yet there are millions more just waiting for your call
as you walk beneath the moon
someone waits to see you soon
and you know that you can even dance
as you build your dreams once more
366 Days of Compassion
One Year Devotional Book
"Your companion for healing."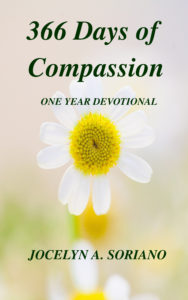 "The deepest wounds of the soul are healed only by compassion…
People do not merely need to be clothed, they need to be
embraced with love.
A love that enters into their own fears and frailty, a love that suffers with them and stays with them
through their darkest hour."
READ MORE - 366 Days of Compassion
I will betroth you to me forever. Yes, I will betroth you to me in righteousness, in justice, in loving kindness, and in compassion.
– Hosea 2