Wisdom for the Journey
Are You Hurting?
Discover a way to healing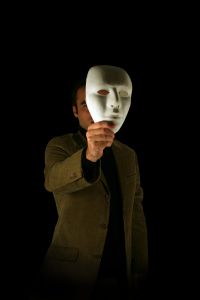 Once we see how horrible evil really is, we'd be horrified!  We'd be repulsed so much that we wouldn't want to have anything to do with it.  The problem is that evil wears a mask.  Unless we take it off, we remain blind, we fail to see  what evil really looks like, and we continue to be deceived.
Wisdom for the Journey
Are You Hurting?
Discover a way to healing