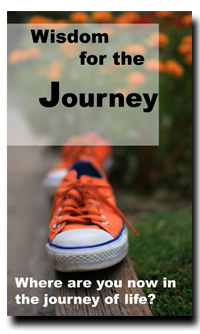 "Wisdom for the Journey"
DISCOVER: Your Purpose in Life. The Real Powerful Secret to Answered Prayers. 10 Steps to Master Life Transitions. 9 Steps to Deal with Emotional Pain. Why We Can't Rest. 7 Reasons Why We Can't Receive Our Blessings. Why We Can't Receive Abundance. Why God Doesn't Seem To Give Us Our Desires. How to Manage Our Anger How to Treat a Bad Person. How Do You Teach An Eagle How To Fly? How Do You Deal With Life's Setbacks? How Do You Dream Again? The Secret to Mountain Moving Faith! How Do You Handle The Vacuum of a Loss? (Available as an e-book in pdf format. )
"I have personally written this book. The wisdom it contains have been bought by many heartaches and tears, given by God in the darkest hours of sorrow when I had no one but Him to cling on to. Those hours had also been the most precious hours to me because it was then that I received the sweetest embrace of God's LOVE."
– Joyce
Following is a glimpse of the articles you will be reading in the book:
Are you trying to find your purpose in life?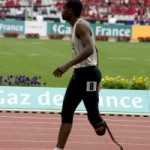 Finding your purpose in life is often one of the most difficult things we desire to do. What job is meant for you? How do you know what you really want to do in life?
After all the hard work studying, you've finally graduated from school. After all the hard work applying for a job, you've finally landed a job that pays you. And after all the hard work finding other jobs, you've finally landed a job that pays you well. Happy? Why not? Isn't this what you really wanted to do all along? What seems to be missing? Why do you feel as though you're starting from the very beginning? Worse, you feel you don't even know where to start. For the first time in a long time you ask yourself, "What do I really want to do in life?"
I've asked myself the same questions, and of all the questions I've ever asked myself, this is one of the hardest indeed. But there is a way. And we must believe that all those who seek earnestly finds the answer that they seek.
Following are some of the things that helped me realize what it is that I really wanted to do, what it is that would make my life worthwhile and meaningful. It's certainly not an easy journey, and it's easier said than done. It may take even years for some, but take heart, and believe that it is never too late to find the answer you're looking for. (continued in the book)
Are You Facing a New Direction in Life?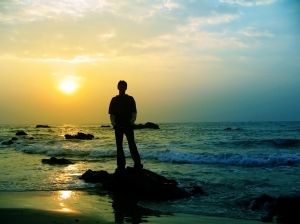 Change is never easy. And yet it seems, the only thing constant in this life is change. We are still in a journey, we are not yet home. We're still going to see some new places, climb new mountains, meet new friends, and get ready for new adventures. Are you facing a new direction in life right now? Take heart, for the best is yet to be!
Mastering Life Transitions
You've reached a career dead-end, how do you make a job transition? Your heart was broken into a million pieces, how do you survive the days ahead? You're migrating into another country, how do you face the challenges before you? How do you survive the transition? (continued in the book)
No matter how far we've come along in our journey, no matter how strong we've become, there will be times when we will get hurt. It may be our fault, it may be another's, or it may be the result of something we cannot understand. In such times of difficulty and emotional pain, may you always have hope, believing you will rise again.
"Yes, I understand why things had to happen this way. I understand his reason for causing me pain. But mere understanding does not chase away the hurt. It does not call upon the sun when dark clouds have loomed over me. Let the rain come then if it must come! And let it wash away the dust that hurt my eyes!"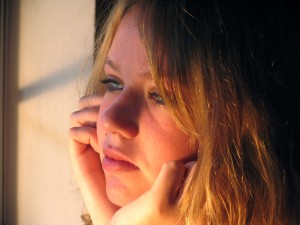 There are times when life suddenly casts a shadow before us: we suffer for sins we did not even commit, we go through situations we certainly do not deserve to be in. In such times, we have so many questions throbbing at the back of our minds, but the biggest of them all is "WHY?"
We want to know the reason why we had to go through such excruciating pain. We want to know why we were not able to do anything to prevent the terrible things that happened. We want to know why God failed us, why He let us down at the time we needed Him most.
Yet even after we are able to answer these questions, the pain remains, life stands still, and we can do nothing but wait until everything's over, until we can move on again like we used to, when our hearts weren't shattered yet into the thousand lonely pieces they broke into. We then come into answering our second biggest question, and that is "HOW?"
How do we deal with the awful feeling of brokenness? How do we start to move on? How on earth are we ever going to smile again?
Like many people, I've been through dark and painful moments in my life as well, moments I wanted to skip, moments when what I really wanted the most is to have my own time machine so I can either go back where I was happy, or fast forward anywhere in the future where I can find myself again. But no machine like that has ever been invented yet, and the only way to move from the terrible place where I stand is to go through the dark tunnel ahead that will lead me towards the new beginning I'm looking forward to.
If you're willing to go through that dark tunnel with me, let us begin. Let us try to answer the only question that can lead us into a better place. How indeed can we ever deal with our grief? (continued in the book)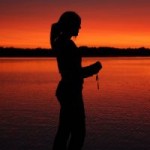 Inner Wounds
Why must old wounds be opened up and inflict me with pain I thought I've long gone over with? In anger, I've asked this of God, and in shame I've learned that there are still inner wounds, deeper wounds that need to be sought out and healed.
There are times in our journey when we get sick, physically, emotionally or spiritually. During such times, we need to rest for awhile and find healing. It may not be the best time to decide for a major shift or detour in your life, or to blame yourself for anything that has happened. But it's the best time to talk to God and to reflect upon your life. It's the best time to let go, ask for help and renew your strength. (continued in the book)
Can you still remember the last time you felt angry? What was it you felt so angry about? Did someone say anything bad against you? Did someone hurt you? Did someone hurt a loved one? Have you seen a terrible violence or injustice done against another person?
Anger is just a reaction. It's like fear or excitement or disgust. It's not the source of our troubles. It only signifies where we have trouble in. It isn't anger that we should focus on managing. What we should focus on is managing ourselves and our powers. (continued in the book)
366 Days of Compassion
One Year Devotional Book
"Your companion for healing."
Are You Filled With Love?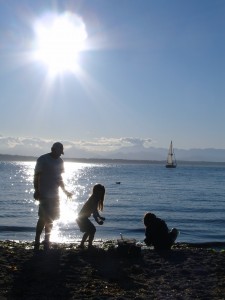 The Mystery of Love
Who can comprehend the mystery of love? Love is more than joy, more than feelings, more than thought, more than we can ever imagine, much more than we can ever desire and be thankful for!
To love at all is to be vulnerable. Love anything, and your heart will certainly be wrung and possibly be broken. If you want to make sure of keeping it intact, you must give your heart to no one, not even to an animal. Wrap it carefully round with hobbies and little luxuries; avoid all entanglements; lock it up safe in the casket or coffin of your selfishness. But in that casket –safe, dark, motionless, airless– it will change. It will not be broken; it will become unbreakable, impenetrable, irredeemable. The alternative to tragedy, or at least to the risk of tragedy, is damnation. The only place outside of Heaven where you can be perfectly safe from all the dangers and perturbations of love is Hell. – C.S. LEWIS (continued in the book)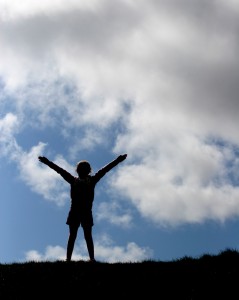 A dream is a very important thing, it is like a seed one must plant and water and take care of so it can grow and bear fruit in time. When you find it, take care of it, protect it. Some people walk through life not even finding the seed they wanted to grow.
To Dream Again
Tell me what is the most difficult part of dreaming. Finding your dream? Persisting in reaching for them? At times my friend, these are not the most difficult part. At times my friend, it is that part when you let go of the dream you've worked so hard for, so you can dare to dream another dream. (continued in the book)
Are You Praying For a Blessing?
Are you praying for a blessing in life? Does it seem too impossible to be answered? Why do some prayers take so long to be answered, while some get answered instantly? How do you pray a prayer that makes miracles come true?
Why Can't We Receive Our Blessings?
(continued in the book)
Are You Grieving the Loss of a Loved One?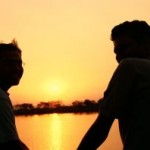 There are times in our journey, when we need to say goodbye to fellow pilgrims who have been with us along the way. We know not how long we will be with our companions, yet we are grateful for being able to travel with them. But how do we deal with this great grief of separation? In this part of our journey, how do we carry on? (continued in the book)
Are You Getting To Know Yourself Better?
One of the very first things we need to discover is who we are. Before we go out and continue our journey, we must make sure we know who the traveler is. Who are we really, stripped of other people's expectations of us? What do we really want? What could we offer our fellow travelers? What do we set out to achieve in our journey?
Shadow
Part of getting to know ourselves is getting to know our shadows and weaknesses. What are we hiding all these years? What are we running away from? (continued in the book)
Are You Bored and Nothing Could Excite You Anymore?
There may come a time in your journey when you'd feel bored as though nothing could excite you anymore. It's as though you could already foresee everything that would happen in the days to come. But could you? Did the world really stop turning or were you the one who settled down in this part of the road you're traveling? (continued in the book)
Are You Overflowing In Joy?
There are times in our journey when we are so filled with joy that we can't help but give joy to others as well. We are like guitar strings that have been plucked, and that resonate that joyful music which inspires other people who hear it. Are you so filled with joy that you overflow? God bless this moment! Treasure it forever in your heart. (continued in the book)
Are You Letting Go of Someone?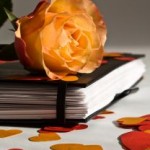 When we lose a loved one, whether by a broken relationship or by unexpected death, the most difficult part we experience is the vacuum of loss we feel in our hearts.
All of a sudden, a very significant part of our life, maybe the biggest or most important part is taken away. There is no immediate replacement. What we have left is just a BIG VOID, an empty space, a black hole we cannot understand. We feel hollow, like our hearts have suddenly been taken away. (continued in the book)
Are You Facing a Challenge in Your Relationships?
Problems in our relationships are often caused by unmet expectations. Wouldn't it be wonderful if we could all love unconditionally as God loves us? But we are not yet perfect, and so are our loved ones. Our relationships must always be filled with acceptance, forgiveness and understanding in order to survive the many tests it will encounter along the way. (continued in the book)
Are You Trying To Help a Fellow Traveler?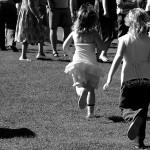 How Do You Lift Up a Lonely Heart?
You hear her cries, you see her tears, and you wonder how on earth you're going to wipe them all away. You try to wipe them with your handkerchief, but then she cries again, and tears continue falling.
Your heart breaks, and deep in your soul you don't want to see her that way. You get furious at those people who've hurt her like this, surely they have no right to do this to her. But what could you do? (continued in the book)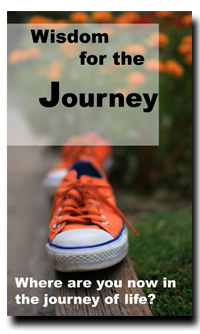 Wherever you are in your journey,
you are NOT alone…
Wherever you are,
you can have wisdom that will guide you on your way,
like a compass that tells you which way you should go.
LIFE IS A JOURNEY.
Where are you now in the journey of life?
DISCOVER: Your Purpose in Life. The Real Powerful Secret to Answered Prayers. 10 Steps to Master Life Transitions. 9 Steps to Deal with Emotional Pain. Why We Can't Rest. 7 Reasons Why We Can't Receive Our Blessings. Why We Can't Receive Abundance. Why God Doesn't Seem To Give Us Our Desires. How to Manage Our Anger How to Treat a Bad Person. How Do You Teach An Eagle How To Fly? How Do You Deal With Life's Setbacks? How Do You Dream Again? The Secret to Mountain Moving Faith! How Do You Handle The Vacuum of a Loss? (Available as an e-book in pdf format. )
366 Days of Compassion
One Year Devotional Book
"Your companion for healing."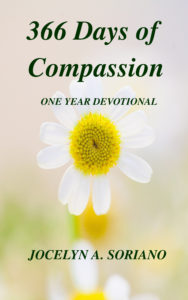 "The deepest wounds of the soul are healed only by compassion…
People do not merely need to be clothed, they need to be
embraced with love.
A love that enters into their own fears and frailty, a love that suffers with them and stays with them
through their darkest hour."
READ MORE – 366 Days of Compassion
I will betroth you to me forever. Yes, I will betroth you to me in righteousness, in justice, in loving kindness, and in compassion.
– Hosea 2