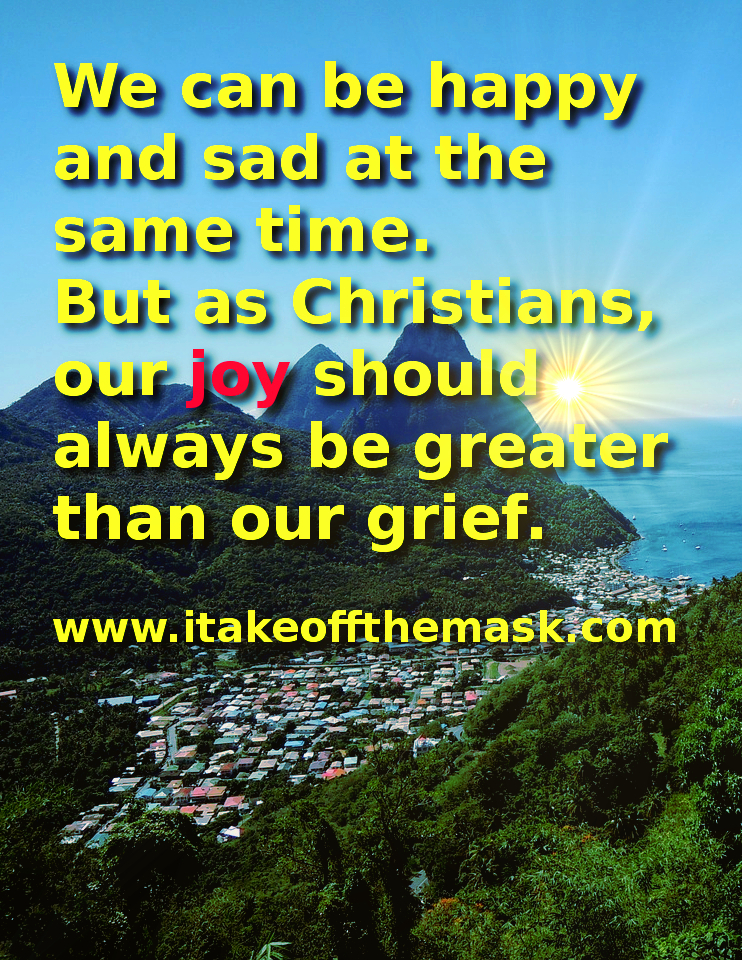 We can be happy and sad at the same time. But as Christians, our joy should always be greater than our grief. – Jocelyn Soriano
We can find a lot of reasons to be sorrowful. As we see the plight of our suffering neighbors and as we witness evil and sin committed each day, it is but natural to grieve and to feel pain. Even our Lord suffered on the cross, the darkest and most terrible suffering!
Yet even then, He did not lose hope. Even then, His joy was not lost. For it is a joy that comes from faith, a joy that comes from love.
May no one take away the joy we have in our risen Savior, in the God who gave everything to save us.
Our joy is greater! It is far greater than any sadness or brokenness we may have in this life.
For we may have pain, but we shall be healed. We may hunger, but we shall be filled with heaven's bread. Darkness is no match for God's light. Death is nothing compared to eternal life!
Let no wound therefore bring you more sorrow than it should. Offer every tear to Him who knows your pain, to Him who has been pierced and cruficifed. It is in His wounds that we discover the greatness of His love.
"I see Him as the King of Joy… for on His Head are many crowns, and the nailprints in His hands and feet are the scars of a great victory. Before Him all my sorrow is melting away into deathless love and gladness, I give myself to Him forever." – Streams in the Desert
Blessed be the God and Father of our Lord Jesus Christ, who according to his great mercy caused us to be born again to a living hope through the resurrection of Jesus Christ from the dead, to an incorruptible and undefiled inheritance that doesn't fade away, reserved in Heaven for you… Wherein you greatly rejoice, though now for a little while, if need be, you have been grieved in various trials… – 1 Peter 1:3-4,6, WEB