A Letter To My Younger Self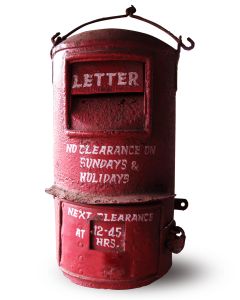 I've started reading the book "What I Know Now (Letters to My Younger Self)". It is a collection of letters written by forty one famous women narrating what they have learned in life, things they wanted to tell their younger selves.
I haven't finished reading it yet but I couldn't help but be touched by the heartfelt letters of the women who wrote it:
Don't let anybody raise you. You've been raised.

Try more things. Cross more lines.

You don't have to be afraid of living alone.

Your hair matters far far less than you think.
Suppose that we could really write letters to our younger selves. What would you write?
I've tried to write my own letter and here's what I've come up with.
Letter to my 13 year old self
Don't study too hard. And don't be so anxious keeping that scholarship. You're going to pass with flying colors. You're even going to top your class in college and graduate with the highest honors.
Even if you don't study so hard now, you'd still be able to make it. You'll find yourself a stable job and be able to support your family.
There are other things in life you need to learn more than the lessons taught at school – things about yourself, your own powers, your own beauty. You are special and loved. Let none convince you otherwise.
At this time in your life, you'd have met a loyal friend whose friendship you will enjoy for the next 20 years. After about five years, you'll meet another one who will be like a soul sister to you when the time comes. You will have true friends from whom you can learn much. Never ever think that you are alone.
Spend more time with your grandpa. Memorize his laughter, his strong yet gentle touch, the way he looks at you like a dear child. His fatherly love will be a great fountain of warmth you'd always go back to when times become hard and wearisome.
Try to understand your daddy more. He loves you, you know? Even if he can't show it yet as clearly. There will be a time when you're going to feel his protection and care for you. Try to catch a smile from his face. Remember it well when you do.
Don't be so hard on yourself when you make mistakes. We're only human after all. And God loves you just the same. God requires nothing from you. He doesn't need you obeying rules just for the sake of obeying them. He just wants you to be happy and to have a meaningful life.
You are going to travel to far and wonderful places. You are going to be in touch with many people and you are going to give them hope. So keep your hopes up. Smile. Everything's going to be just fine.
Enjoy your youth. Welcome your doubts but be not afraid. You're in a most precious phase of your life. Make more friends. Laugh more often. Play as much as you could possibly enjoy. Tomorrow will take care of itself. Let your today be the vessel of joy you hold within your heart.
You may also want to read these:.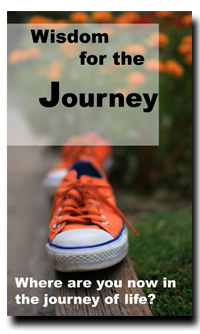 Subscribe for Free and Receive this Ebook (166 Pages) plus Inspiring e-mails.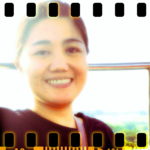 Hi, I'm Joyce!
I'm here to listen and to pray for you.
YOU ARE NOT ALONE.
Write to Joyce