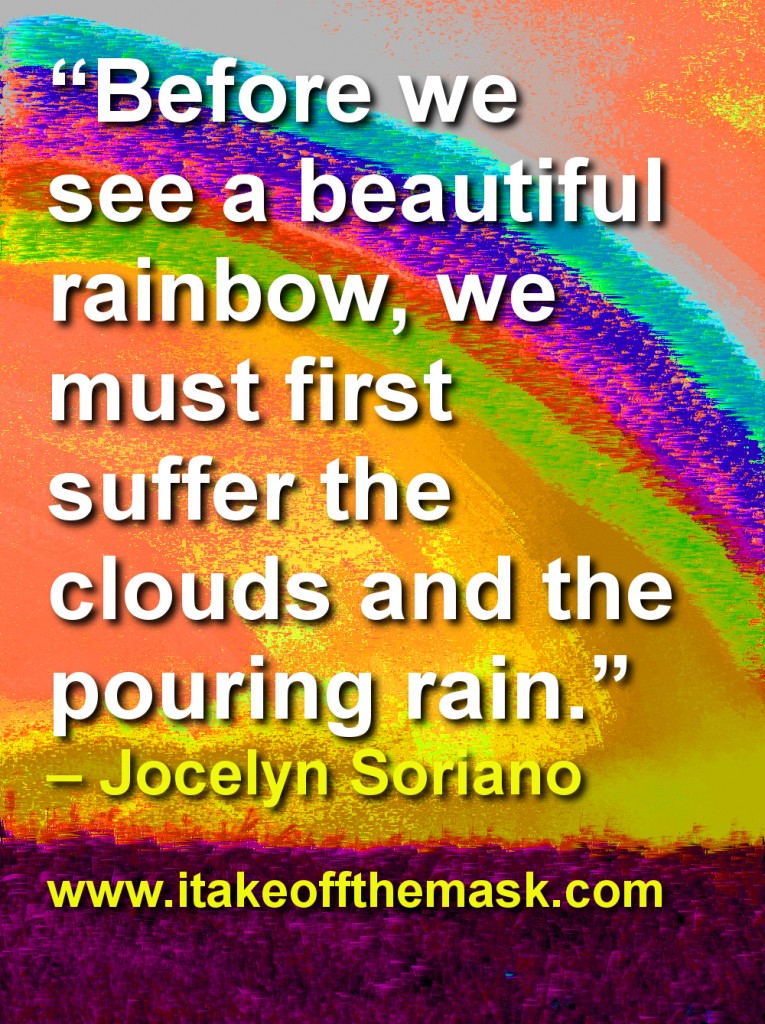 "Before we see a beautiful rainbow, we must first suffer the clouds and the pouring rain." – Jocelyn Soriano
I often panic when things get out of hand. For how would things turn out then after all the chaos? Could I still expect to see the fruits I wanted to see?
What I must remember is that though things seem out of 'my' control for a moment, they are never truly out of GOD'S CONTROL. Like a seed that gets buried beneath the ground, I may be in the dark, but that doesn't mean I could no longer find the path towards the light. In a miraculous way, the seed grows and finds its way to blossom into the world, often without us knowing when and how.
I must BELIEVE then that there is a path that only God knows, and that eventually, amidst all the obstacles that I see, good things shall find their way and all things shall fall into place as God would have them to. It may not necessarily be in accordance with my plan, but I could stake my life on it that it would be far better than my greatest dreams.
God is my hope when I have no hope, my faith when I have no faith, my love when every trace of love has vanished in my darkest hour. God penetrates the thickest fog and warms the coldest of my days. He alone stands when all else falls. His love alone endures when all else fails. God is my joy, a joy that could never be taken away from me. In Him is my all, my forever, my life. With Him, every fear shall fade, and every tear shall be wiped away. I care not how dark the night may be, His Light will always shine and lead me to that blessed day where He is.
"Faith is the strength by which a shattered world shall emerge into light." – Helen Keller
You may also want to read these:.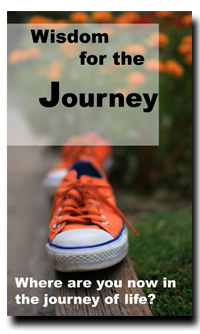 Subscribe for Free and Receive this Ebook (166 Pages) plus Inspiring e-mails.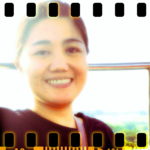 Hi, I'm Joyce!
I'm here to listen and to pray for you.
YOU ARE NOT ALONE.
Write to Joyce