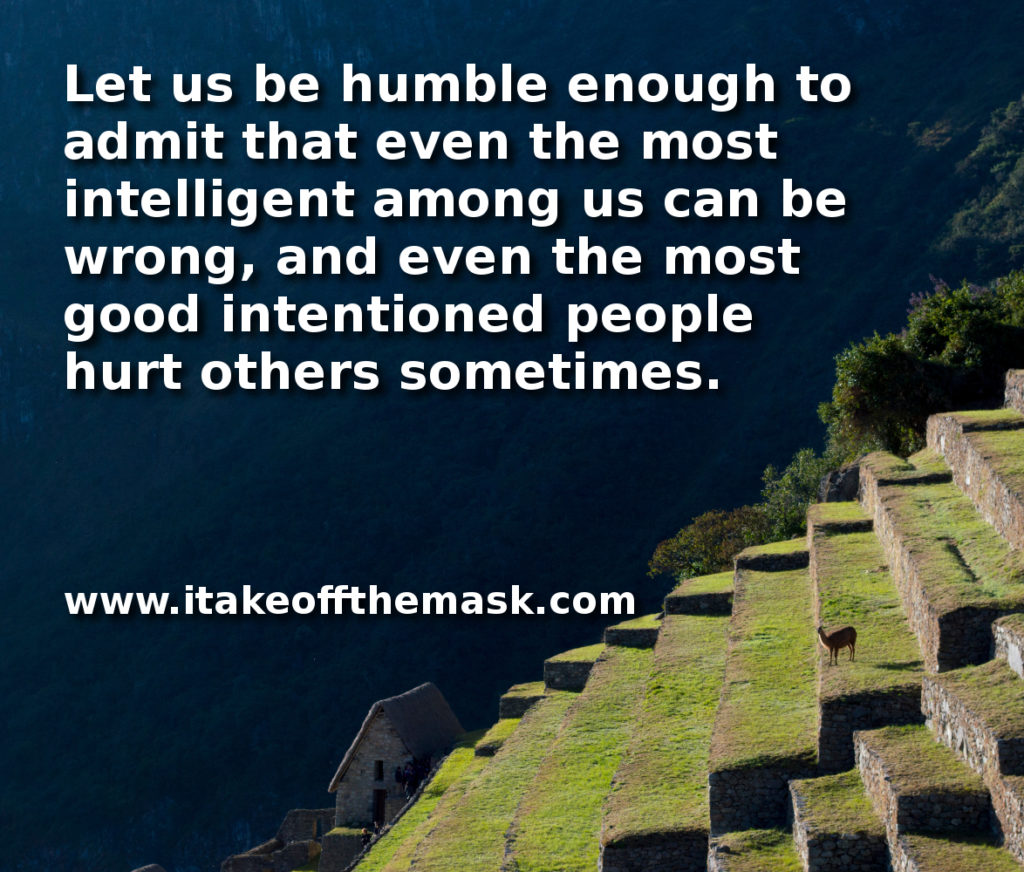 It would be easier to forgive others if we do not judge them quickly of guilt and evil intentions. Yes, this is difficult, at times, almost impossible! And this is most challenging for offenses that seem blatantly grievous and hurting. Our own rational thinking can't find a way to even imagine how a person with good intentions could actually end up committing serious sins. But then let us be humble enough to admit that even the most intelligent among us can be wrong, and even the most good intentioned people hurt others sometimes.
This is not to lose our discernment between what is right or wrong. And this is not to be negligent by allowing abuse on those who hurt us again and again.
But this is to put a benefit of the doubt to help us avoid judging others too soon. While we can judge their act or their tendency to commit sins, we must leave room somewhere and let God be the one to decide if such people are beyond redemption, and if such people are without any sort of goodness remaining in their souls. Only God can truly see everything. Let us not burden our hearts with things our limited vision can see.
If I see people do anything which clearly seems to be sin, I cannot make up my mind that they have offended God; and if I dwell upon this at all,–which happens rarely or never,–I never can make up my mind, though I see it plainly enough . It seems to me that everybody is as anxious to serve God as I am. And herein God has been very gracious unto me, for I never dwell on an evil deed, to remember it afterwards and if I do remember it, I see some virtue or other in that person. – Life of St. TERESA of Avila
Luke 6:36-38 (WEB) "Therefore be merciful, even as your Father is also merciful. Don't judge, and you won't be judged. Don't condemn, and you won't be condemned. Set free, and you will be set free.
"Give, and it will be given to you: good measure, pressed down, shaken together, and running over, will be given to you.For with the same measure you measure it will be measured back to you."