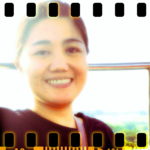 Hi, I'm Joyce!
I'm here to listen and to pray for you.
YOU ARE NOT ALONE.
Write to Joyce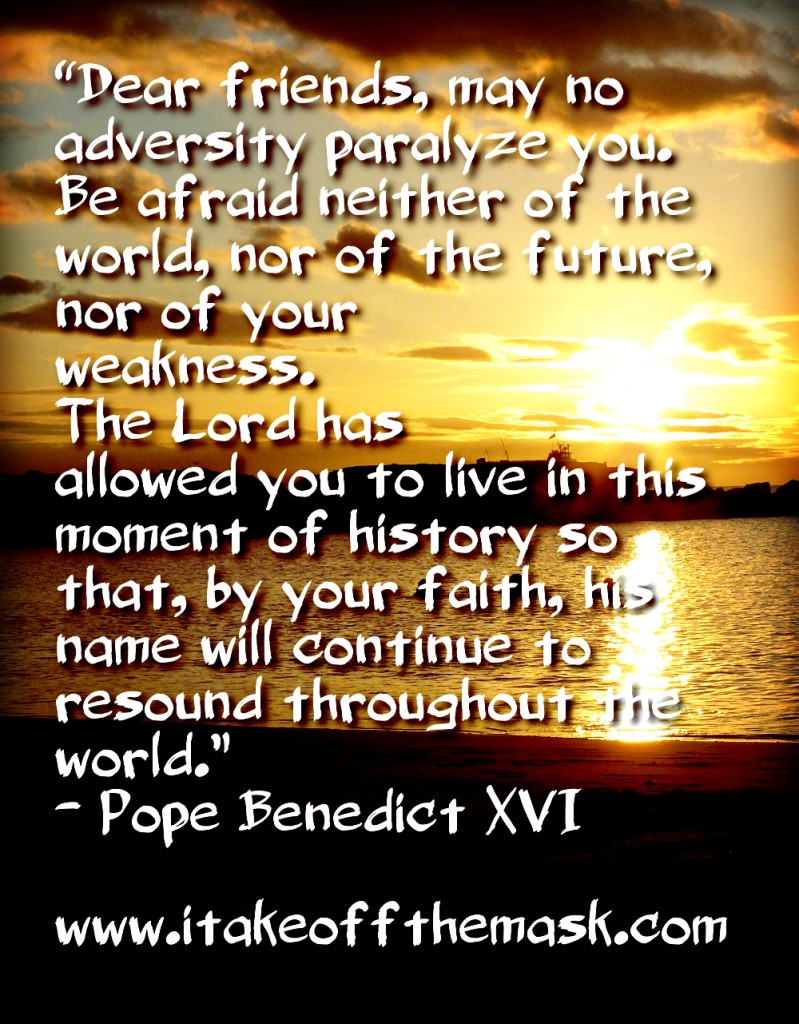 "Dear friends, may no adversity paralyze you. Be afraid neither of the world, nor of the future, nor of your weakness. The Lord has allowed you to live in this moment of history so that, by your faith, his name will continue to resound throughout the world."- Pope Benedict XVI
The greatest legacy we can leave our children is our faith. Faith in the God who truly cares, faith in Him who alone has the power to change the world.
We may strive to give them all the material comfort we could, all the education and opportunity to rise in their chosen careers. But if they have no faith, what would protect them from despair? What would give them true meaning and purpose in life?
All else will fade in this world. All else will fail them, even the best people, even their highest aspirations.
Only faith can guide them towards Truth so they can have wisdom to discern what is right and wrong. Only faith can stand the fierce storms of temptations that seek to devour every man's peace and wholeness.
Love your children well. Give them a legacy that will truly last.
For what doth it profit a man, if he gain the whole world, and suffer the loss of his own soul? Or what exchange shall a man give for his soul? – Matthew 16:26, DRB
366 Days of Compassion
One Year Devotional Book
"Your companion for healing."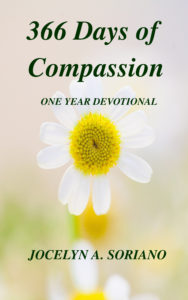 "The deepest wounds of the soul are healed only by compassion…
People do not merely need to be clothed, they need to be
embraced with love.
A love that enters into their own fears and frailty, a love that suffers with them and stays with them
through their darkest hour."
READ MORE - 366 Days of Compassion
I will betroth you to me forever. Yes, I will betroth you to me in righteousness, in justice, in loving kindness, and in compassion.
– Hosea 2