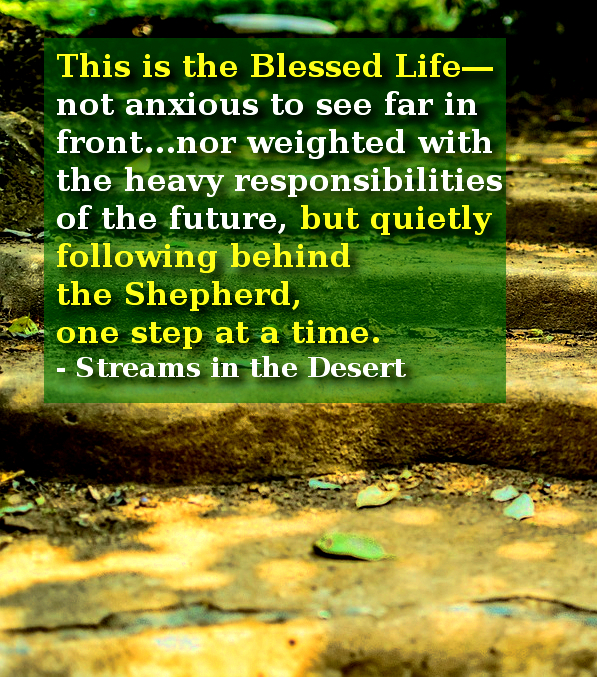 This is the Blessed Life—not anxious to see far in front, nor careful about the next step, not eager to choose the path, nor weighted with the heavy responsibilities of the future, but quietly following behind the Shepherd, one step at a time. – Streams in the Desert
One step of faith at a time, that is all that is required of you. You are not expected to be strong enough for all the challenges that are yet to come, but you are given grace to carry on today.
So let not the shadows of tomorrow hinder your sunshine today. Let not the troubles of the future take away your peace.
Today, God is with you. He is by your side, strengthening you and guiding you. And He will be with you every step of the way.
"God is in every tomorrow,
Therefore I live for today,
Certain of finding at sunrise,
Guidance and strength for the way;
Power for each moment of weakness,
Hope for each moment of pain,
Comfort for every sorrow,
Sunshine and joy after rain."
– Streams in the Desert, Jan.14
In nothing be anxious, but in everything, by prayer and petition with thanksgiving, let your requests be made known to God. And the peace of God, which surpasses all understanding, will guard your hearts and your thoughts in Christ Jesus. – Philippians 4:6-7, WEB