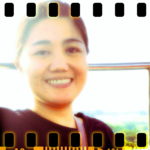 Hi, I'm Joyce!
I'm here to listen and to pray for you.
YOU ARE NOT ALONE.
Write to Joyce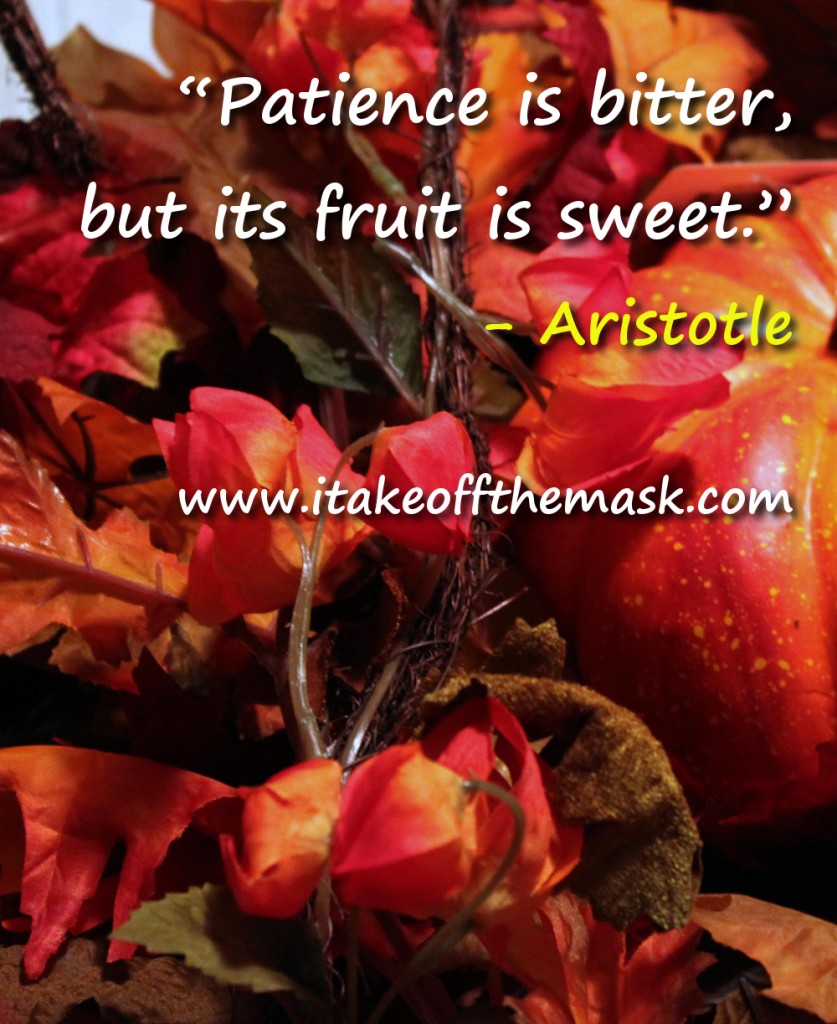 "Patience is bitter, but its fruit is sweet."- Aristotle
Patience is like oil that keeps us from the friction of daily conflict and misunderstanding. Without patience, we easily fall into arguments; we say words we regret sooner or later.
It would have been comforting to believe that the patience we need in our relationships and daily life is but a little patience requiring almost no effort at all. The truth however is that most of the patience we really need is extraordinary.
It is not to our liking to be hindered or criticized. It is not to our liking to be offended or to be continuously interrupted. Whatever patience we exert in order to be silent as we are offended, or to forgive when someone does something contrary to our desires, that is true patience. It is true because we feel it battling with our pride. It is extraordinary because we choose to absorb this suffering instead of inflicting pain or of seeking revenge.
Extraordinary patience is what we need daily to keep our relationships from falling apart. It keeps conflicts from getting bigger. It smoothens a rough day instead of contributing to discord.
It certainly takes a lot of effort and prayer, but if we could be patient enough, we could support each other in our weaknesses and we could bless our ordinary days with extraordinary love.
Put on therefore, as God's chosen ones, holy and beloved, a heart of compassion, kindness, lowliness, humility, and perseverance; bearing with one another, and forgiving each other, if any man has a complaint against any; even as Christ forgave you, so you also do. Above all these things, walk in love, which is the bond of perfection. – Colossians 3:12-14, WEB-BE
366 Days of Compassion
One Year Devotional Book
"Your companion for healing."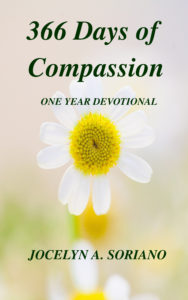 "The deepest wounds of the soul are healed only by compassion…
People do not merely need to be clothed, they need to be
embraced with love.
A love that enters into their own fears and frailty, a love that suffers with them and stays with them
through their darkest hour."
READ MORE - 366 Days of Compassion
I will betroth you to me forever. Yes, I will betroth you to me in righteousness, in justice, in loving kindness, and in compassion.
– Hosea 2