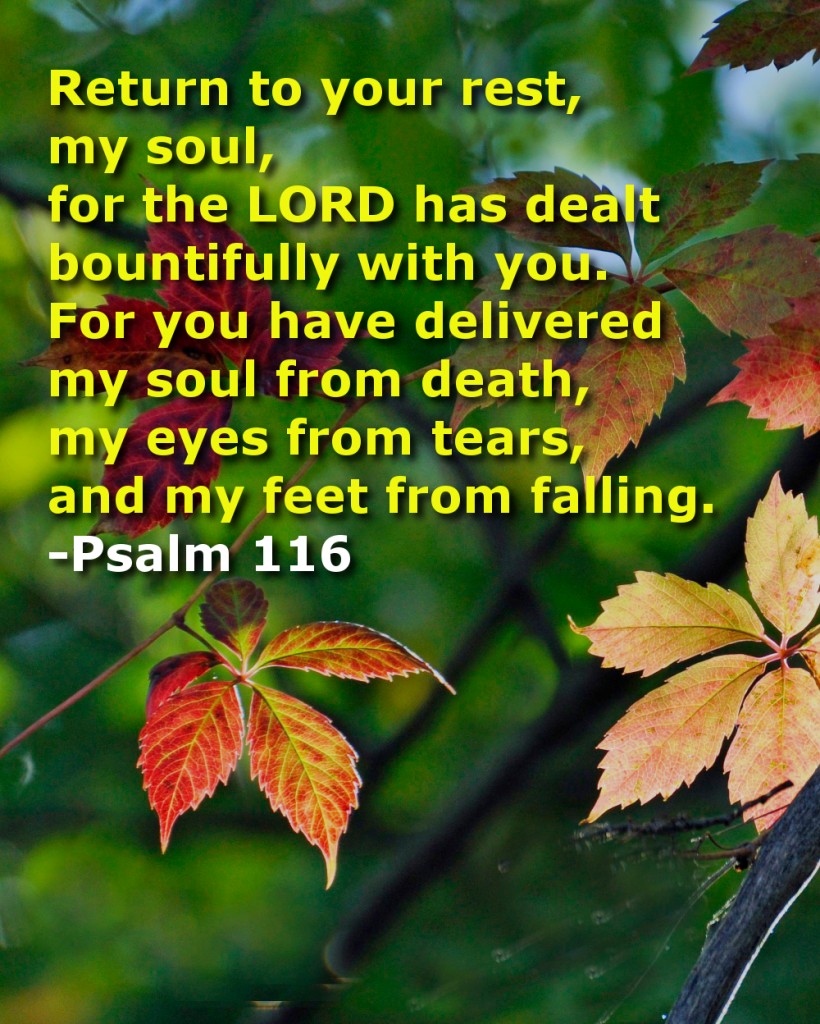 Faith, which sees the love of God revealed in the pierced heart of Jesus on the Cross, gives rise to love. Love is the light—and in the end, the only light—that can always illuminate a world grown dim and give us the courage needed to keep living and working. – Pope Benedict XVI
You've got to have faith. God has not failed you yet, and God never will!
When you go to Him in prayer, will He not hear you? Will He not have mercy on you? And if He gives you His mercy, will He hold back any good thing from you?
Is God so unloving that He will not provide for the needs of His children? Or is God so weak that He cannot have the power to grant us what is good for us?
Have faith for God is love. Love only desires to give good things. And if He cannot grant us exactly what we asked, we have the comfort of knowing He will give us what is even better!
Return to your rest, my soul,
for the LORD has dealt bountifully with you.
For you have delivered my soul from death,
my eyes from tears,
and my feet from falling.
-Psalm 116:7-8, WEB-BE