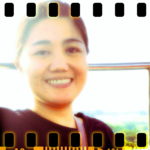 Hi, I'm Joyce!
I'm here to listen and to pray for you.
YOU ARE NOT ALONE.
Write to Joyce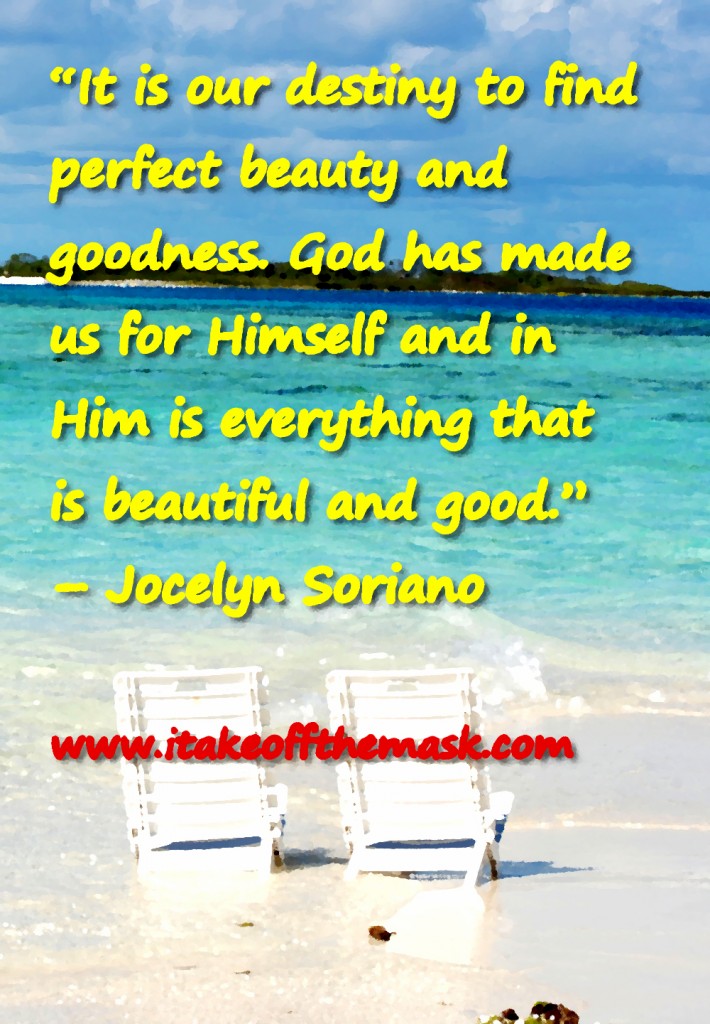 "It is our destiny to find perfect beauty and goodness. God has made us for Himself and in Him is everything that is beautiful and good." – Jocelyn Soriano
We love the good. We love the beautiful. It is easy then to love others whom we find good and beautiful. They make us happy. Their mere presence elevates us to heaven and inspires something good and beautiful in us as well.
The challenge comes in loving others who are not that good or beautiful in our eyes. Instead of attracting our hearts, they repel us. Instead of evoking love, we feel hatred and annoyance.
How could we ever love them? And how could we even love ourselves when we, too, bear the same marks of imperfection and darkness in our souls?
Maybe the key is in loving God who is perfect in all goodness and beauty. We love God above all. And we love all other things through Him, out of love of Him.
He has made us out of love, didn't He? He created us after His own image and likeness, didn't He?
No matter how stained with sin or darkness, we bear something of His own. This then is what will always be left upon us all, and this is what we can love.
"God alone satisfies." – St. Thomas Aquinas
"The desire for God is written in the human heart, because man is created by God and for God; and God never ceases to draw man to himself. Only in God will he find the truth and happiness he never stops searching for." – Catechism of the Catholic Church
366 Days of Compassion
One Year Devotional Book
"Your companion for healing."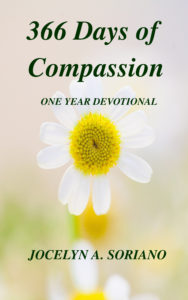 "The deepest wounds of the soul are healed only by compassion…
People do not merely need to be clothed, they need to be
embraced with love.
A love that enters into their own fears and frailty, a love that suffers with them and stays with them
through their darkest hour."
READ MORE - 366 Days of Compassion
I will betroth you to me forever. Yes, I will betroth you to me in righteousness, in justice, in loving kindness, and in compassion.
– Hosea 2