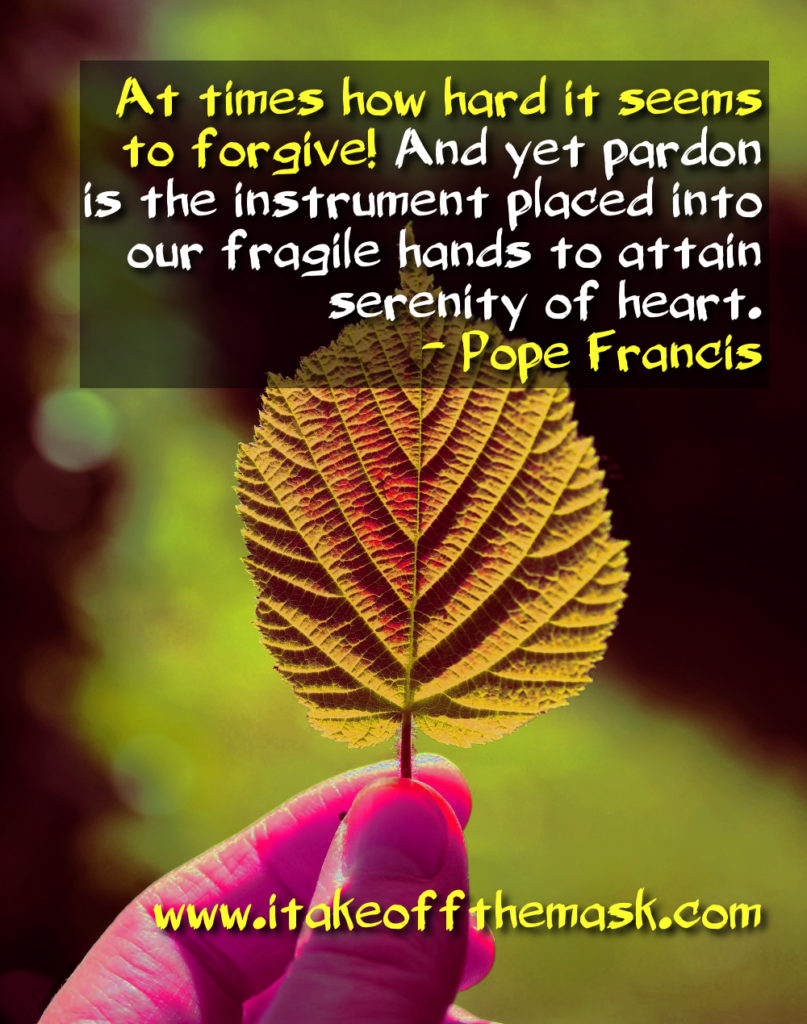 At times how hard it seems to forgive! And yet pardon is the instrument placed into our fragile hands to attain serenity of heart. – Pope Francis
Forgiveness is not only for the person being forgiven, it is also for the one who is able to forgive. It is in forgiveness that one begins to let go of the past so that one can finally face the future. It is in forgiveness that one can stop dwelling upon the pain in order to begin the process of healing.
For we are not healed by revenge or by holding on to our resentments no matter how justified we think we may be. We are not healed by forever repeating the tragedies we've been through. We are healed when we seek our wholeness where it can truly be found.
Our healing is not within the power of our offender. It is in the power of Him who heals all hearts, in Him who heals both body and soul.
By always looking back, we deprive ourselves of the chance to look to Him who can lift us up, who alone can restore all that we have ever lost.
It is never easy. But we need to make that necessary exchange – to let go of our bitterness to receive the sweetness of peace; and to offer up all our miseries to receive the healing we're yearning for.
Does anyone harbor anger against another, and expect healing from the Lord? – Sirach 28, NRSVCE
You may also want to read these:.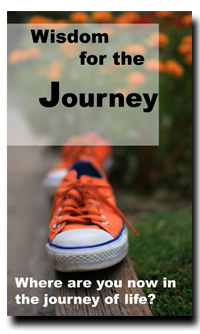 Subscribe for Free and Receive this Ebook (166 Pages) plus Inspiring e-mails.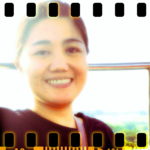 Hi, I'm Joyce!
I'm here to listen and to pray for you.
YOU ARE NOT ALONE.
Write to Joyce