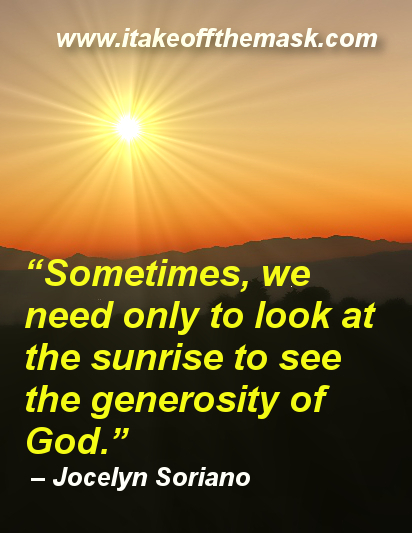 Jesus therefore said to them, "Children, have you anything to eat?" They answered him, "No." He said to them, "Cast the net on the right side of the boat, and you will find some." They cast it therefore, and now they weren't able to draw it in for the multitude of fish. –John 21:5-6
God could have nourished us by merely providing for the needs of our bodies. But He gave us food we could smell and taste, food that is sweet and spicy and delightful!
God could have given us a black and white world and we could have survived. But God gave us color, and He paints the sky anew with the rising of another day.
God could have merely provided sound as a means to communicate or to warn us of danger. But He provided us with the song of birds, the rustling of leaves and the soothing sound of crashing waves. He gifted us with music and made us able to rise unto heaven through blissful melodies.
God is generous. Far more generous than we ever credit Him to be. He gave us His only begotten Son, didn't He? He gave us His very life so we could live in the fullness of joy forever.
May our eyes be ever opened to see the generosity of His heart through the beautiful gifts He showers upon us each day.
"Now to him who is able to do exceedingly abundantly above all that we ask or think, according to the power that works in us, to him be the glory in the assembly and in Christ Jesus to all generations forever and ever. Amen." – Ephesians 3:20-21
You may also want to read:
Generosity in Love
How Will God Provide for My Needs?
You may also want to read these:.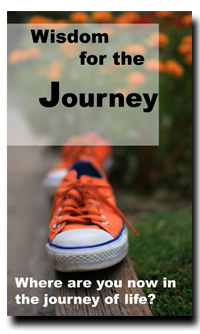 Subscribe for Free and Receive this Ebook (166 Pages) plus Inspiring e-mails.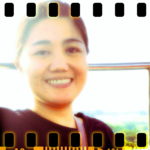 Hi, I'm Joyce!
I'm here to listen and to pray for you.
YOU ARE NOT ALONE.
Write to Joyce