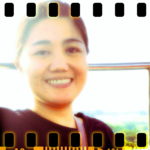 Hi, I'm Joyce!
I'm here to listen and to pray for you.
YOU ARE NOT ALONE.
Write to Joyce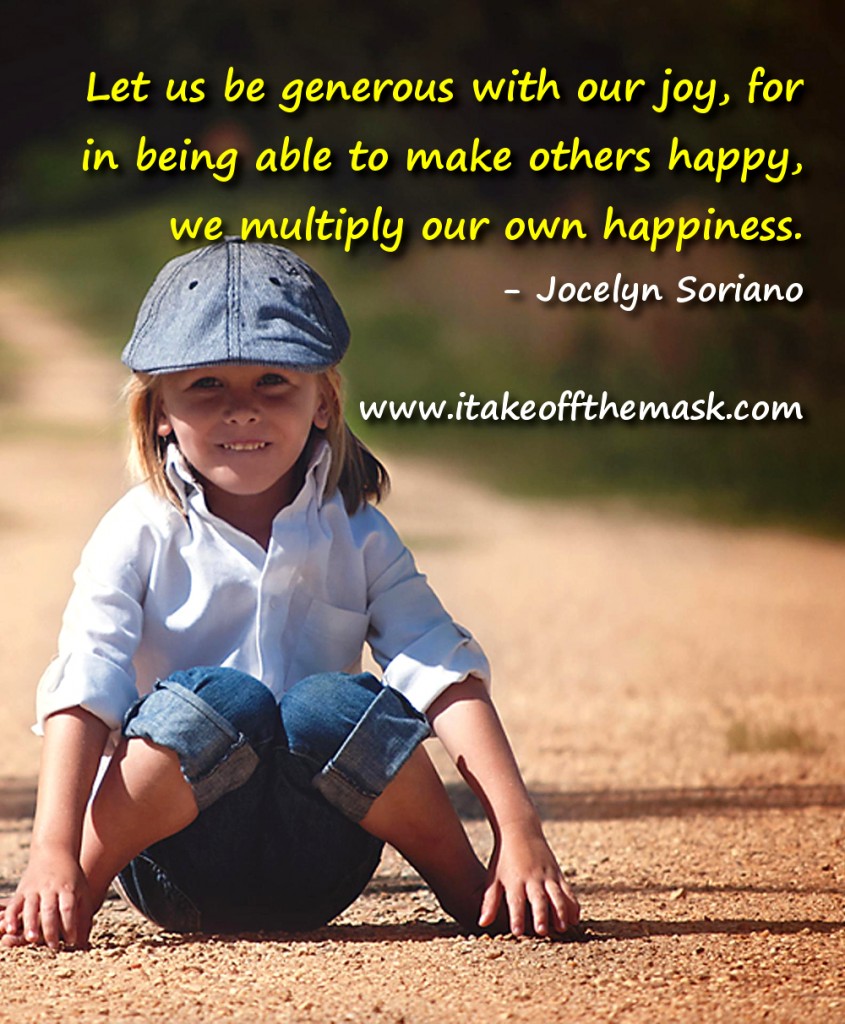 "The more happiness we bestow, the more we shall receive, even here; and the greater will be our reward in heaven when we rest from our labours."- Anne Brontë, Agnes Grey
Let it be our resolution to give more and more happiness away. Let us be generous with our joy, for in being able to make others happy, we multiply our own happiness.
This world has so much need for the generosity of those who are overflowing with love and joy. Be that spring of life that touches other people's hearts, consoling those who bleed, and refreshing those who fall down.
It is by making others happy that you will chase away your own sorrow. It is by giving away love that you will receive it a hundredfold.
"If you want to be perfect, go, sell what you have, and give to the poor, and you will have treasure in heaven; and come, follow me." – Matthew 19:21, WEB-BE
366 Days of Compassion
One Year Devotional Book
"Your companion for healing."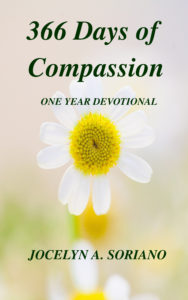 "The deepest wounds of the soul are healed only by compassion…
People do not merely need to be clothed, they need to be
embraced with love.
A love that enters into their own fears and frailty, a love that suffers with them and stays with them
through their darkest hour."
READ MORE - 366 Days of Compassion
I will betroth you to me forever. Yes, I will betroth you to me in righteousness, in justice, in loving kindness, and in compassion.
– Hosea 2