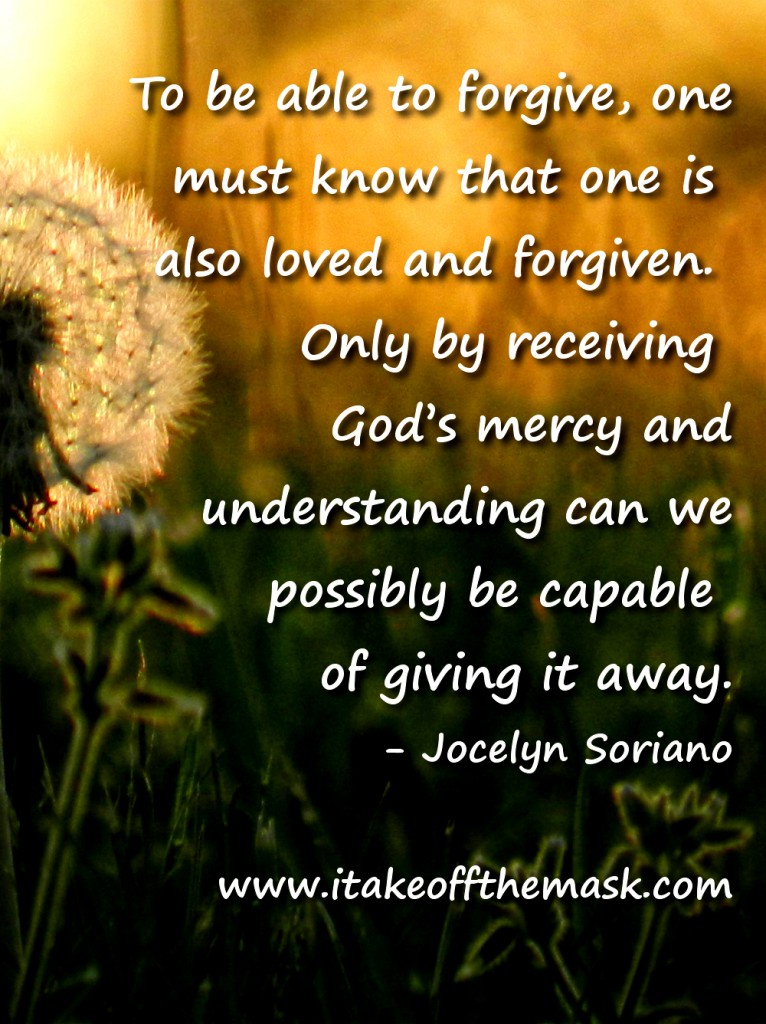 "Forgiveness is the giving, and so the receiving, of life." – George MacDonald
What's difficult with forgiving someone is the seemingly immediate pressure to focus on the offender: one is urged to have mercy on the offender, to understand the offender, to give the offender another chance, to love the offender.
But what about the one who was hurt? How about the one who was aggrieved? How about justice for the damage done? Is there no mercy for the one who was hurt?
Forgiveness is indeed a beautiful thing. It sets us free from an endless cycle of pain. It gives light in that part of the world filled with so much darkness. It gives peace and reconciliation a chance. It allows us to be more angelic and divine.
But let us not forget that in order to forgive, one must first have an abundance of mercy and love. One must be free to weep and to express how deeply one has been hurt and damaged. One must know that he or she will not be deprived of justice.
It is but human to feel hurt. To be able to rise above one's pain, one must receive healing. To be able to forgive, one must know that one is also loved and forgiven. Only by receiving God's mercy and understanding can we possibly be capable of giving it away.
Blessed be the God and Father of our Lord Jesus Christ, the Father of mercies and God of all comfort; who comforts us in all our affliction, that we may be able to comfort those who are in any affliction, through the comfort with which we ourselves are comforted by God. – 2 Corinthians 1:3-4, WEB