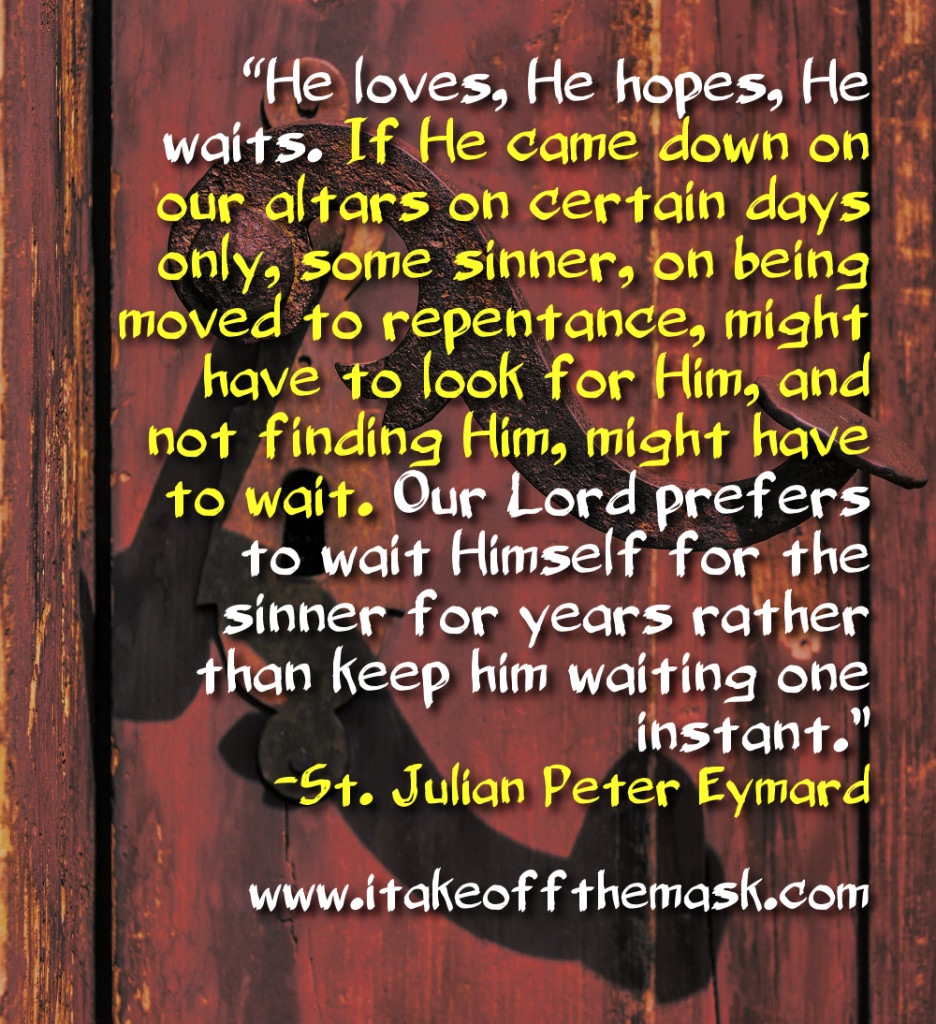 "He loves, He hopes, He waits. If He came down on our altars on certain days only, some sinner, on being moved to repentance, might have to look for Him, and not finding Him, might have to wait. Our Lord prefers to wait Himself for the sinner for years rather than keep him waiting one instant."-St. Julian Peter Eymard
Who am I that the Lord who made the heavens should wait for me? Who am I that He who made the mountains and the seas should stand at the door as I linger on, frightened to accept His call?
Yet He waits. He knocks. He calls.
Day after day He stands unmoved, His love undiminished.
He knows that I need Him. He knows that deep within my soul, I thirst so much for His love.
God grant me the grace to have an open heart that I may finally listen. God grant me true humility that I may finally see how lost I am without Him. God grant me faith that I may believe He is truly there, waiting all along for me.
Behold, I stand at the door and knock. If anyone hears my voice and opens the door, then I will come in to him, and will dine with him, and he with me. – Revelation 3:20, WEB
You may also want to read these:.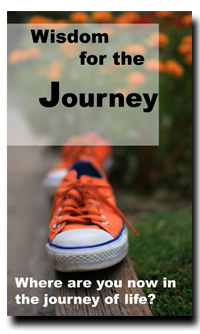 Subscribe for Free and Receive this Ebook (166 Pages) plus Inspiring e-mails.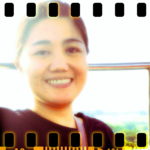 Hi, I'm Joyce!
I'm here to listen and to pray for you.
YOU ARE NOT ALONE.
Write to Joyce