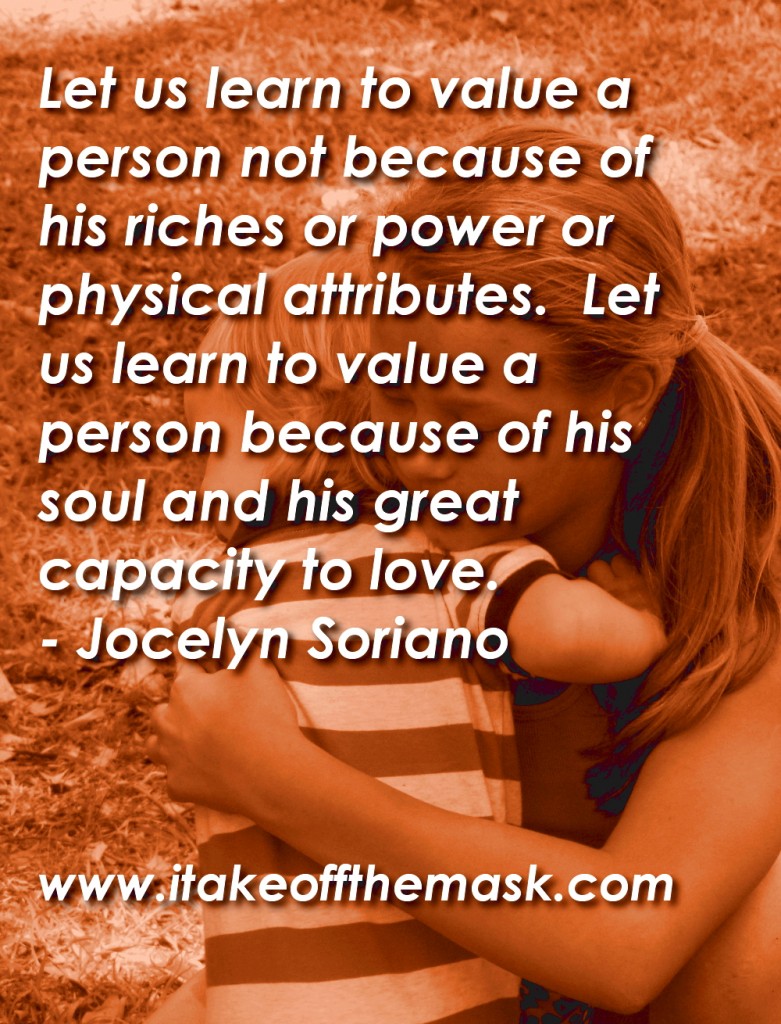 God created man in his own image. In God's image he created him; male and female he created them. – Genesis 1:27, WEB-BE
We were created in God's own image, you and I. We were made holy, pure and beautiful. We were made to be so full of love.
How much of that image can we see in each other? When we look at another person, are we able to see what's truly valuable in him or in her?
Quite often, we let people pass us by without even noticing. Who cares who they are? Who cares where they come from?
But each of these people has their own story. Each one has struggles. Each has victories similar to our own.
If we can only learn to look deeply, we'd be able to see through all the masks that people wear. We'd be able to see the true beauty that remains within one's soul. A soul that can appreciate what's lovely and good, a soul that can laugh and weep, a soul that can search for wisdom and truth, a soul that can have compassion on another, a soul that has a capacity to love.
Let us learn to value a person not because of his riches or power or physical attributes. Let us learn to value a person because of his soul and his great capacity to love.
"Nothing discernible to the eye of the spirit is more brilliant or obscure than man; nothing is more formidable, complex, mysterious, and infinite. There is a prospect greater than the sea, and it is the sky; there is a prospect greater than the sky, and it is the human soul." – Victor Hugo