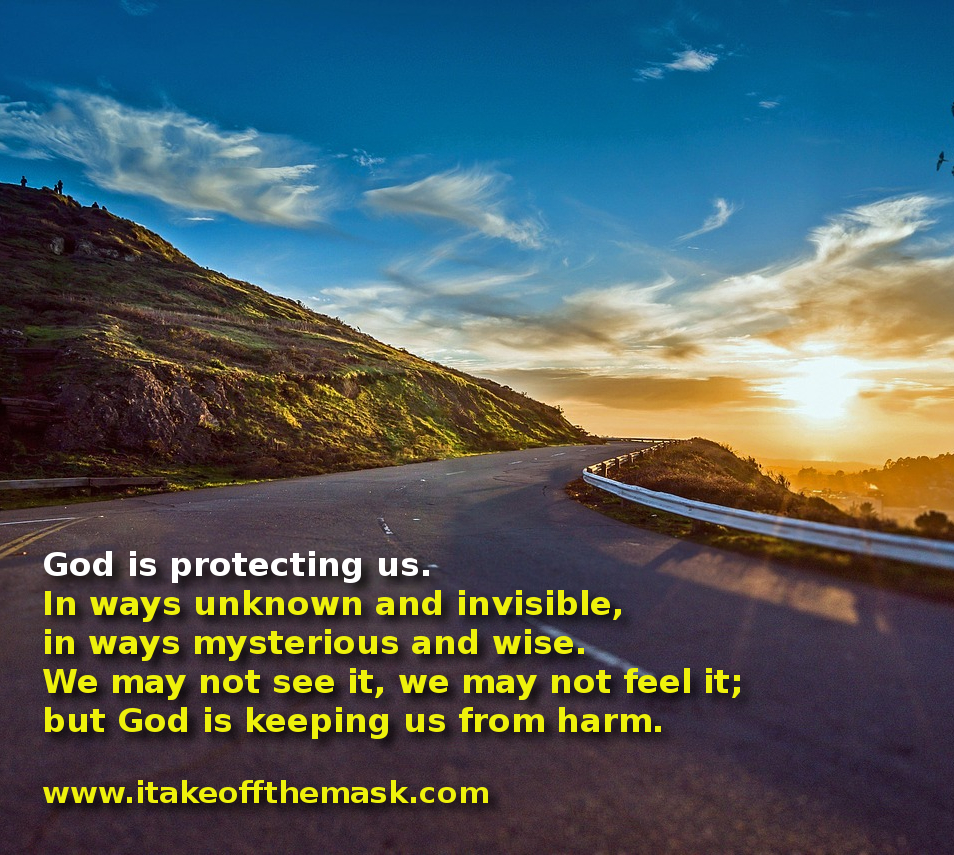 Put faith into practice by thinking on these four truths: God is always present. Nothing happens without his permission or outside of his will. Anything we do to others we do to him. All kindness and goodness are in him. – St. Bernadette
God is protecting us. In ways unknown and invisible, in ways mysterious and wise. We may not see it, we may not feel it; but God is keeping us from harm.
O, if we could only see the invisible walls surrounding us, defending us from evils we cannot see. If we only knew how many times we have been saved from harm, protected from crosses too hard for us to bear! Without this shield, who knows what tragedies we'd have faced already, or what enemies would have already entered into our lives?
God loves us so much that He would not allow any pain or problem to touch us if it would not lead to our greater good and glory. He watches over us and has put us under the shadow of His wings.
Haven't you made a hedge around him, and around his house, and around all that he has, on every side? You have blessed the work of his hands, and his substance is increased in the land. – Job 1:10 (WEB)