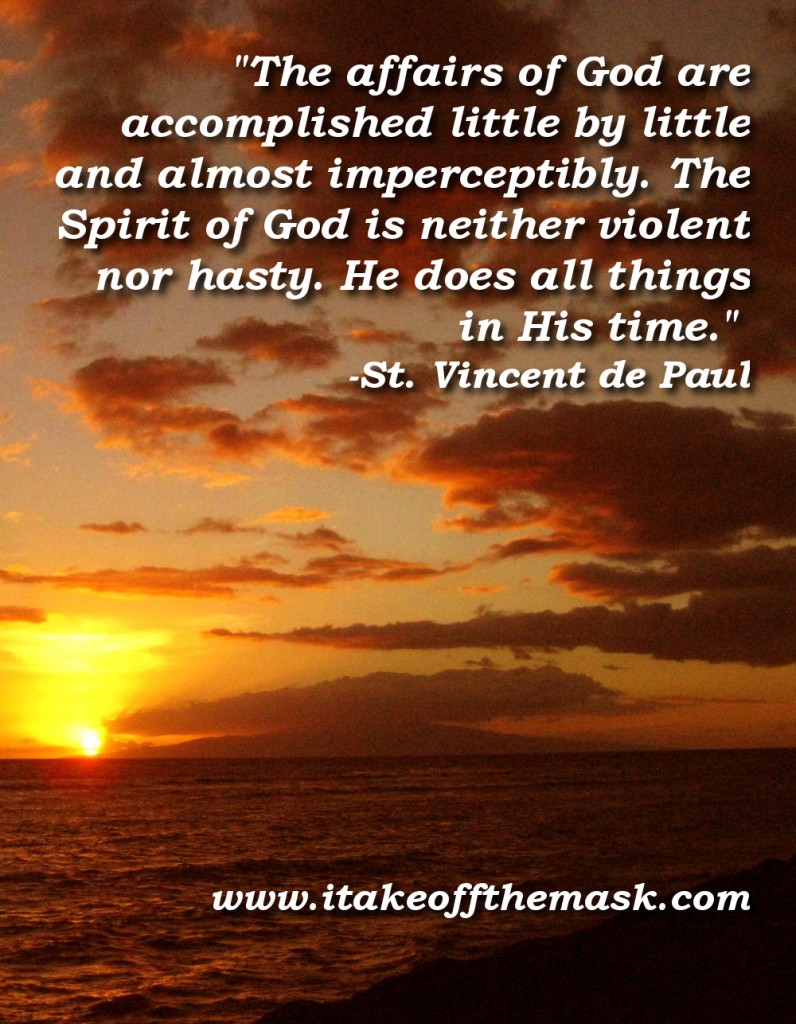 "The affairs of God are accomplished little by little and almost imperceptibly. The Spirit of God is neither violent nor hasty. He does all things in His time." -St. Vincent de Paul
God is accomplishing so many things for us, but we often fail to recognize it because such things take time to fully manifest its wonders. It is like the slow evaporation of a cloud that sooner or later turns into rain. It is like a flower that slowly blooms or a tree that grows. Hardly do we take notice of any change, but one day, we suddenly see how things have already become as they are – the caterpillar has turned into a beautiful butterfly, the tree has produced its fruits, the young cub has become a mighty lion!
God does not work in a hurry, but He works precisely, and He works beautifully. Let us trust in God's timing for all the good things that are bound to happen in our lives.
For the vision is yet for the appointed time, and it hurries toward the end, and won't prove false. Though it takes time, wait for it; because it will surely come. It won't delay. – Habakkuk 2:3, WEB
You may also want to read these:.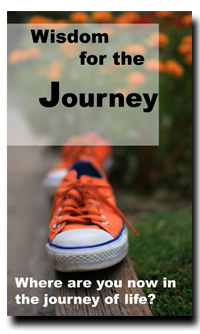 Subscribe for Free and Receive this Ebook (166 Pages) plus Inspiring e-mails.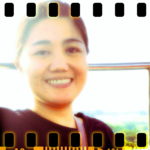 Hi, I'm Joyce!
I'm here to listen and to pray for you.
YOU ARE NOT ALONE.
Write to Joyce