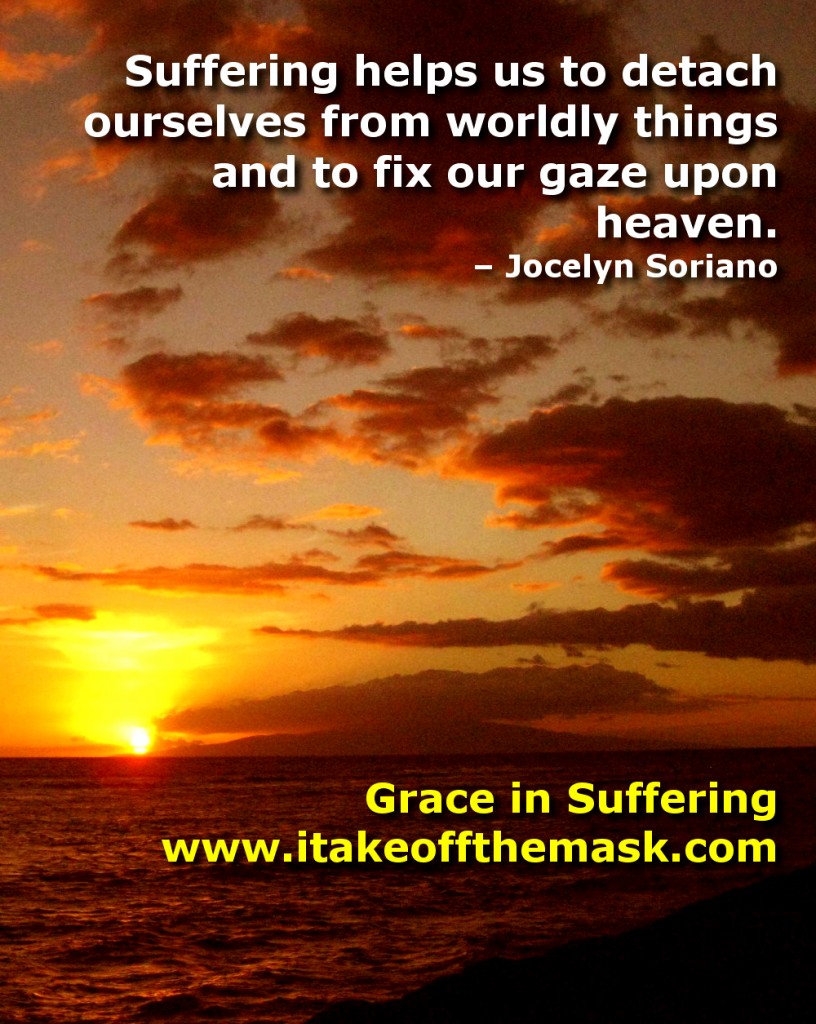 Suffering helps us to detach ourselves from worldly things and to fix our gaze upon heaven. – Jocelyn Soriano
It is not God's will that we should suffer. But God is able to use all things, even suffering, so as to bring us a far greater good. He allows pain, which is temporary, to bring us to eternal rewards and lasting happiness, happiness which no one could ever take away from us.
When we suffer temporarily on earth, we are able to realize how fleeting all earthly things are. We see things for what they really are and we are taken away from things that could take our eyes away from God. We are thus protected from sin because we are taken away from being ensnared into a sinful way of living.
Every good thing comes from the Lord, even earthly blessings. But all such things will pass away, and it is best to make use of them only and not to have our joys attached forever on things that cannot last.
Not only this, but we also rejoice in our sufferings, knowing that suffering produces perseverance; and perseverance, proven character; and proven character, hope: and hope doesn't disappoint us, because God's love has been poured out into our hearts through the Holy Spirit who was given to us. – Romans 5:3-5, WEB-BE
"I realize better every day what grace our Lord has shown me in enabling me to understand the blessings of suffering so that I can peacefully endure the want of happiness in earthly things since they pass so quickly." – St. Teresa of Avila
You may also want to read these:.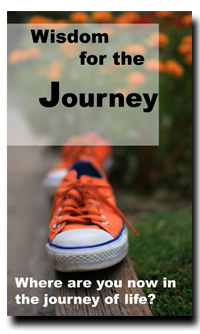 Subscribe for Free and Receive this Ebook (166 Pages) plus Inspiring e-mails.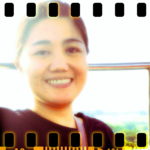 Hi, I'm Joyce!
I'm here to listen and to pray for you.
YOU ARE NOT ALONE.
Write to Joyce