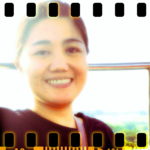 Hi, I'm Joyce!
I'm here to listen and to pray for you.
YOU ARE NOT ALONE.
Write to Joyce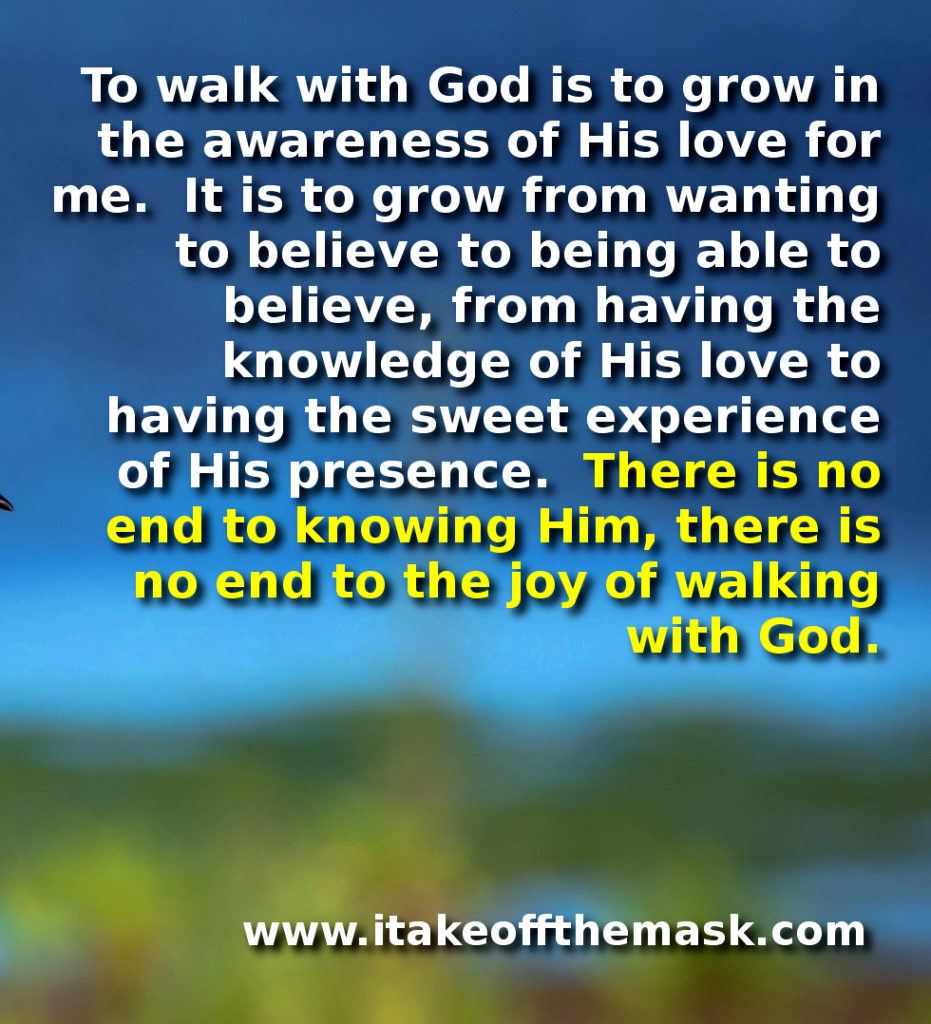 To walk with God is to grow in the awareness of His love for me. It is to grow from wanting to believe to being able to believe, from having the knowledge of His love to having the sweet experience of His presence. There is no end to knowing Him, there is no end to the joy of walking with God. – Jocelyn Soriano
When I Feel Your Love
When I feel your love
I feel alive
And my life has depth and meaning
And all is beautiful and good
And lasting
When I feel your love
The simple life
Is a glorious life
And I don't need
Anything more
Or anyone else
To fulfill me
When I feel your love
I feel as though
I could soar
It's the only fitting thing to do
To meet you
To keep you
To fall over and over again
In a love that is so
Achingly beautiful and true.
I sat down under his shadow with great delight,
his fruit was sweet to my taste.
He brought me to the banquet hall.
His banner over me is love.
-Song of Solomon 2, WEBBE
366 Days of Compassion
One Year Devotional Book
"Your companion for healing."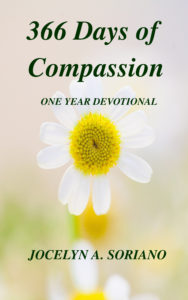 "The deepest wounds of the soul are healed only by compassion…
People do not merely need to be clothed, they need to be
embraced with love.
A love that enters into their own fears and frailty, a love that suffers with them and stays with them
through their darkest hour."
READ MORE - 366 Days of Compassion
I will betroth you to me forever. Yes, I will betroth you to me in righteousness, in justice, in loving kindness, and in compassion.
– Hosea 2