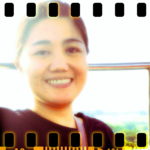 Hi, I'm Joyce!
I'm here to listen and to pray for you.
YOU ARE NOT ALONE.
Write to Joyce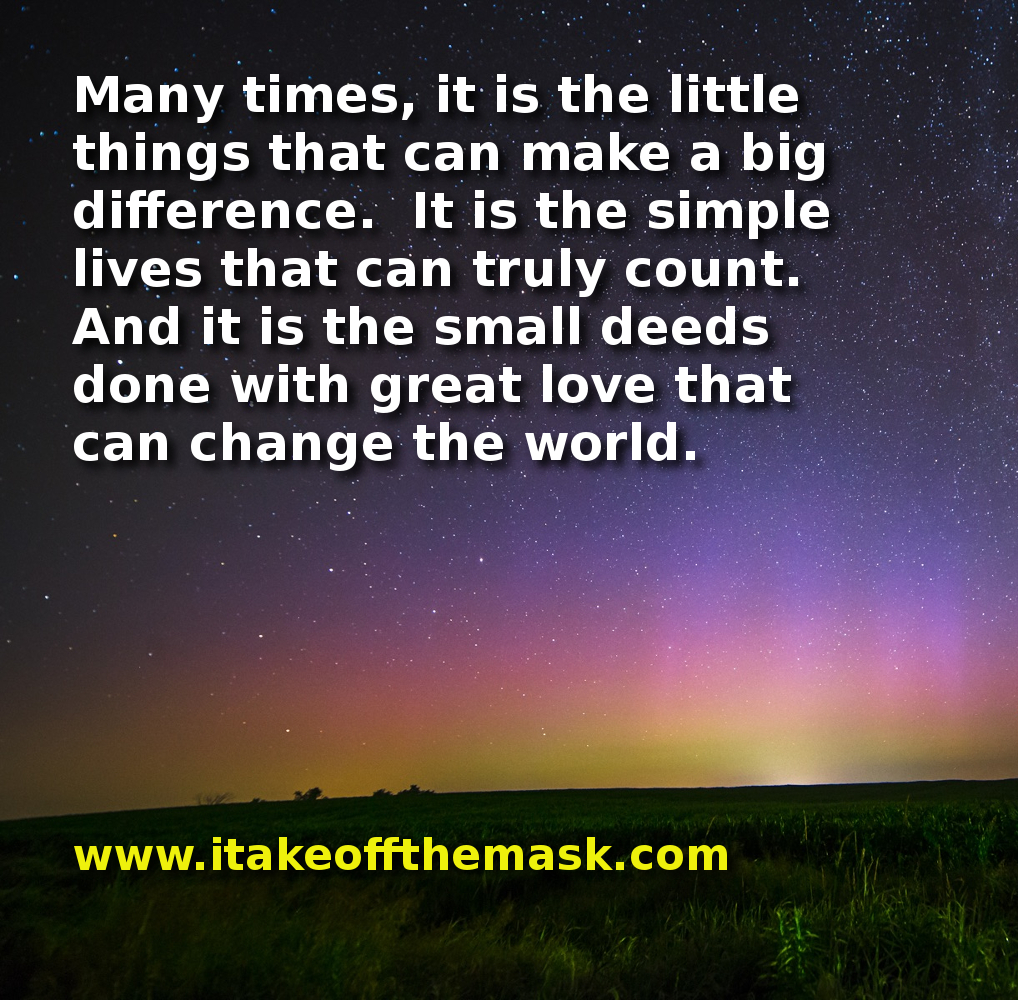 Indeed, who despises the day of small things? – Zechariah 4, WEB
We often dream of great deeds that will make our name known throughout the world. We desire to make a big difference in the lives of others. We want to accomplish heroic tasks to prove our worth, and to be a witness that we have lived meaningful lives.
Many times however, it is the little things that can make a big difference. It is the simple lives that can truly count. And it is the small deeds done with great love that can change the world.
In truth, we avoid the little things because it is the little things that we fear. We know that it is the small things that are concrete and real in our daily lives. And it is the small sacrifices we make that can truly hurt.
To forego small offenses and forgive a hurting word, to give courtesy and respect where it is rare, to give attention to someone who is speaking, to do a tedious chore no one else wants to do, to wake up early so you can pray, to not brag about your accomplishment, to not spread false reports, to keep silent when there is nothing good to be said. These are small things, but may we have the courage to do them and thereby live heroic lives everyday.
Saints are rarely made in the spotlight and often made in the hidden martyrdom of daily sacrifice. – Christina Mead
366 Days of Compassion
One Year Devotional Book
"Your companion for healing."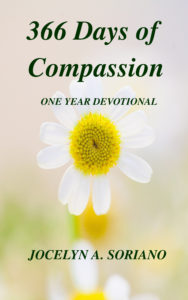 "The deepest wounds of the soul are healed only by compassion…
People do not merely need to be clothed, they need to be
embraced with love.
A love that enters into their own fears and frailty, a love that suffers with them and stays with them
through their darkest hour."
READ MORE - 366 Days of Compassion
I will betroth you to me forever. Yes, I will betroth you to me in righteousness, in justice, in loving kindness, and in compassion.
– Hosea 2