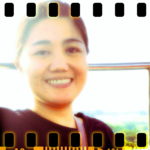 Hi, I'm Joyce!
I'm here to listen and to pray for you.
YOU ARE NOT ALONE.
Write to Joyce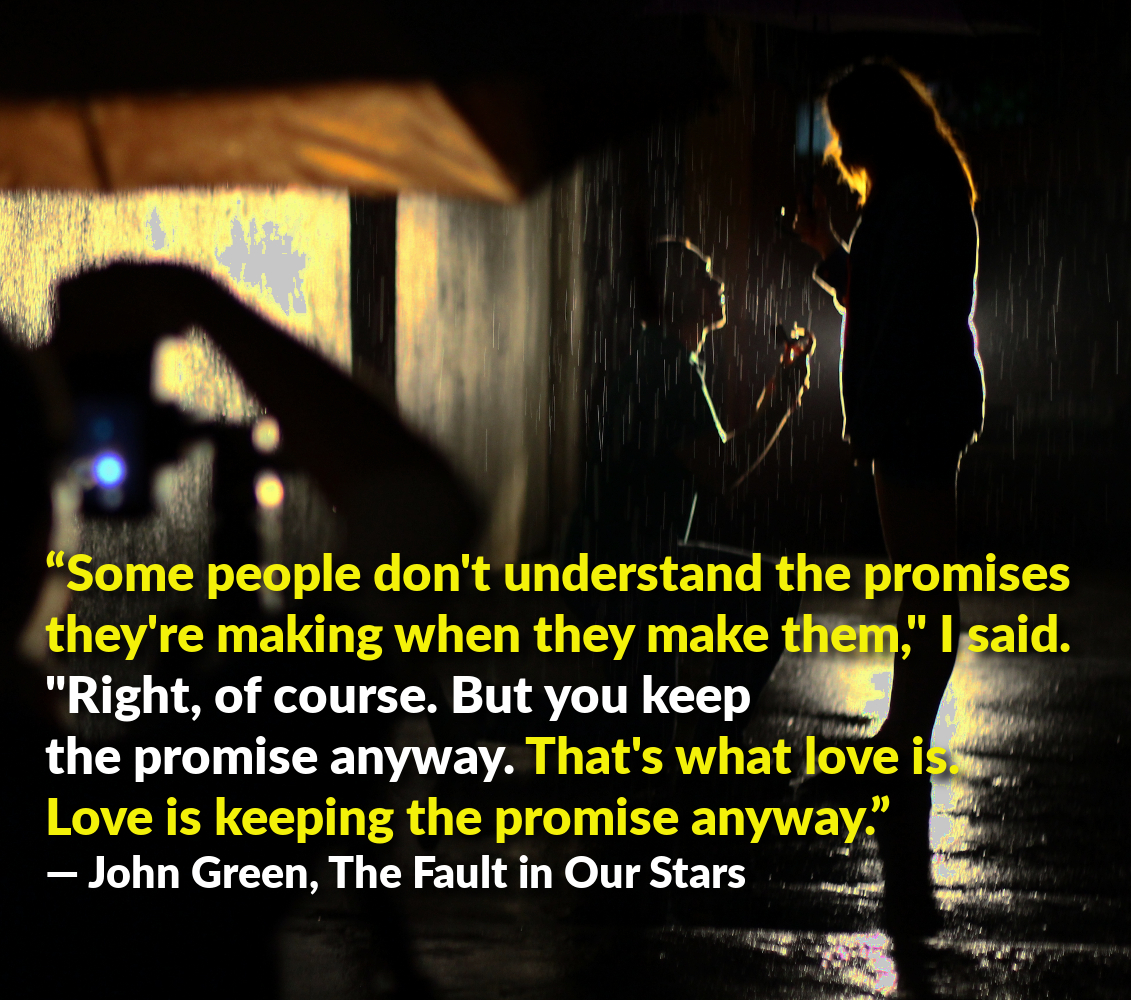 "Some people don't understand the promises they're making when they make them," I said.
"Right, of course. But you keep the promise anyway. That's what love is. Love is keeping the promise anyway."
-John Green, The Fault in Our Stars
Love is a promise. It is a promise you make when everything is good and nice and bright. It is a promise you make when you truly believe it is worth it, that though the rest of the world goes against you both, you will still fight for it because there is never anything else you'd rather look forward to.
Love is a promise. It is a promise that is tested through time and many trials. It is a promise no longer just written or declared by mouth, but testified to by sweat and blood and tears.
Because love is a promise. Love is a promise you keep even when everything seems going the wrong way, even when you could barely see the joy of it or the hope of it. You hope for hope. And you persevere even when all that you can deal with is the present moment. You protect your love in that moment, and from one moment to the next, you keep your promise to love.
Set me as a seal on your heart,
as a seal on your arm;
for love is strong as death…
Its flashes are flashes of fire,
a very flame of the LORD.
Many waters can't quench love,
neither can floods drown it.
–Song of Solomon 8, WEBBE
366 Days of Compassion
One Year Devotional Book
"Your companion for healing."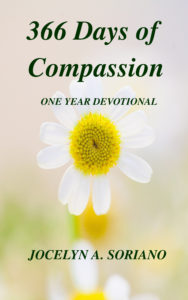 "The deepest wounds of the soul are healed only by compassion…
People do not merely need to be clothed, they need to be
embraced with love.
A love that enters into their own fears and frailty, a love that suffers with them and stays with them
through their darkest hour."
READ MORE - 366 Days of Compassion
I will betroth you to me forever. Yes, I will betroth you to me in righteousness, in justice, in loving kindness, and in compassion.
– Hosea 2